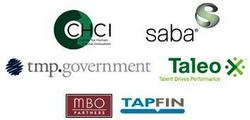 "TMGov.org is destined to become the leading online resource for government talent management." ~ Dr. Allen Zeman, President, Center for Human Capital Innovation
Alexandria, VA, USA (PRWEB) February 23, 2010
The nation is faced with a crisis in government. Our problems are increasing in complexity just as the most experienced civil servants are set to retire in droves. Unprecedented debt and deficits give the President, Congress and their state and local equivalents very little flexibility when it comes to making investments in the public service. Indeed, it is more likely that budgets for government will be cut in the coming decade than expanded, at the same time, demands on government - with the aging population, global instability, climate change and a host of other problems - will be much greater.
TMGov.org helps government leaders tackle the challenges through better "people management" tools, methods and practices. Given the unlikelihood that our problems will be solved through bigger governments, the workforce itself must become better motivated, more highly skilled, and much more productive. Through proven techniques, targeted investments, training for managers and supervisors, and the use of HR technologies, far greater productivity in government can be achieved - just as it has in leading U.S. private sector organizations and in exceptional governments elsewhere in the world.
TMGov.org brings these examples and best practices together in one place with a determined focus on Return on Investment (ROI) techniques. It is already among the largest resources for talent management in government on the Web, and growing by more than 100 articles, presentations, papers, videos, podcasts and blog postings each day. "TMGov.org is destined to become the leading online resource for government talent management." said Allen Zeman, President of the Center for Human Capital Innovation.
TMGov.org is a community for leaders that recognize the severity of the problems we face and understand that the best and only solution is a workforce made up of skilled and motivated people, dedicated to excellence and equipped with the right skills, tools and techniques to provide effective government services.
In that spirit, a consortium of concerned organizations (The Talent Management in Government Group) including the Center for Human Capital Innovation (CHCI), Saba, TMP Government, Taleo, MBO Partners and TAPFIN have joined forces to both fund the development of TMGov.org and advise on its direction. The consortium has also formed a Human Capital Council composed of senior government and non-profit leaders, subject matter experts from academia and private sector HR executives to debate the most pressing challenges in government and set priorities for research, webcasts and events.
We invite you to visit TMGov.org today. Join our community, browse, search and download content, calculate the cost of employee disengagement in your organization, subscribe to our free magazine "Leadership Excellence in Government" and register for webcasts. Our first webcast is on March 23, 2010 noon to 1:00pm EST, featuring Professor Rob Cross of the University of Virginia and Ray Horoho of the US Army on the topic of Social Network Analysis and talent management in government.
###