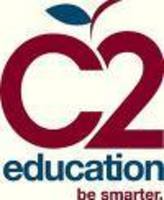 C2 Education ensures success, even when public schools can't.
Duluth, GA (PRWEB) February 24, 2010
Amidst headlines bemoaning the failings of the American public school system and studies showing that American students are falling far behind their international peers, parents are left to worry about the quality of education their children are receiving. Here in the suburbs of Washington, however, parents have found the secret to ensuring their children's academic success: C2 Education.
C2 Education, a national network of educational support centers, has been serving students in the Washington area for over ten years. During that time, C2 has established an impressive record of success, and this tradition of excellence has been carried into the new decade as C2's students have leapt to new heights of academic success.
"We pride ourselves in providing the best services possible to our students," says Mr. David Kim, co-founder of C2 Education, "but this year, the students at our Maryland centers have gone above and beyond even our highest expectations."
At C2 Education's Rockville, MD location, students left their peers in the dust on both the December and January SATs. Three students scored above 2340 in December, and six students scored above 2250 in January. Each of these students saw an average score increase of 450 points during their time at C2 Rockville. One student saw a spectacular 700 point increase over the course of his C2 tutoring! Considering that the SAT has a maximum possible score of 2400 and that the national average for U.S. high school students hovers around 1500, this is an absolutely amazing accomplishment. In addition, of the C2 Rockville students who took the January SAT II Math exam, all of them scored a perfect 800 points.
This news comes on the heels of C2 Rockville's announcement that three former students have begun their freshman years at the California Institute of Technology and that one of their students was a finalist in the Intel Science Talent Search, the most prestigious science research competition available to high school students.
"We guarantee results because our methods work," Mr. Kim says. "The success of our Rockville center is proof. We don't simply force students to memorize facts and figures – that isn't education. We provide a relaxed environment, a flexible curriculum, and a helpful staff. Most of all, we actively seek tutors who are not only knowledgeable and personable, but who are truly invested in the success of their students. For our teachers, coming to C2 isn't just a job – it's an investment in the future."
C2 Education's Germantown, MD location also has good news to share: of the students who applied to the area's prestigious Math and Science Magnet Schools, where only 10% of the students who apply are accepted, over 60% were granted admission. Even more impressive is the fact that two of these students were the top overall scorers in the state!
"It's wonderfully rewarding to see these students blossom during their time at our centers," Mr. Kim says. "It's proof that what we are doing is working – that students respond when they are given individual attention, and when they are learning from a mentor and not merely a teacher."
These students will have another chance to show off their smarts in C2 Education's Annual SAT Challenge, which will be held in the Washington, DC area on April 10, 2010. During the SAT Challenge, students sit for a full-length mock SAT exam. "Most participants have never been to one of our centers," Mr. Kim says, "and so for most students this is an excellent way to become familiar with the format of an SAT exam without having to worry about having a potentially damaging score on their official College Board transcripts."
Top scorers in each age group and region will receive cash prizes and C2 Education scholarships ranging from $100 to $500. "This is an event that we really enjoy hosting because it gives us a chance to reward dedicated, high achieving students," Mr. Kim says.
The SAT Challenge offers opportunities to parents as well. While students sit for the exam, parents are invited to attend a free informational seminar about the college admissions process. In the Washington, DC area, seminar speakers will include Mr. Kim and Mr. Jamal Caesar, a former college admissions officer. "So many parents approach the college admissions process with little or no information to guide them," Mr. Kim says. "This is our chance to familiarize parents with the entire process so that they can help their children at each important step."
In addition to the Virginia and Maryland SAT Challenges, similar events will be held in the New York area and in Chicago on March 27th. Students of all ages are invited to participate.
For more information about C2 Education or the SAT Challenge, call 1 (800) 777 – 7000 or visit them on the web at http://www.c2educate.com.
###