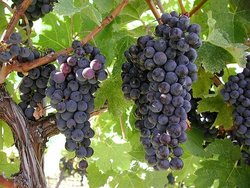 there has been fraud
Los Angeles, CA (PRWEB) February 26, 2010
Today, Kingsley & Kingsley, on behalf of Plaintiff Mark Zeller, filed a complaint in Los Angeles Superior Court (complaint number BC 432711) against E & J Gallo and French company Sieur d 'Arques alleging that they engaged in unfair competition, false advertising, and fraud in the bottling, distribution, and sale of various French Pinot Noirs sold in the State of California.
Last week, a court in Carcassonne, France convicted a dozen people for passing off inferior Merlot and Syrah grapes as Pinot Noir. Click here to read the Associated Press story. The alleged deception occurred from 2006 to March of 2008 and involves 18,000,000 bottles. E & J Gallo distributed the wine under its Red Bicyclette label, among others. The president of the criminal court said last Wednesday "there has been fraud."
Eric Kingsley, attorney for Mr. Zeller, stated "It is important that when consumers enter a supermarket or a wine store they can be assured that they are getting bottles of wine from the region represented and that they are of the vintage represented. If not, winemakers will take advantage of an unsophisticated public especially in the $10 a bottle category where these bottles were priced." The complaint seeks an unspecified sum as restitution and damages for the fraudulently sold wine.
Kingsley & Kingsley is a class action law firm concentrating in wage and hour, consumer, and insurance class action litigation. The firm has obtained more than a hundred million dollars in recoveries for individuals represented in class action cases in California and nationwide. The firm also represents individual clients in employment discrimination, sexual harassment, whistleblower, mass tort, and personal injury matters. Individuals with knowledge of or who purchased mislabeled Pinot Noir are encouraged to contact Kingsley & Kingsley at: (818) 990-8300 or (888) 500-8469 or: blevine(at)kingsleykingsley(dot)com; kelsey(at)kingsleykingsley(dot)com; eric(at)kingsleykingsley(dot)com. http://www.UnpaidWages.com
# # #