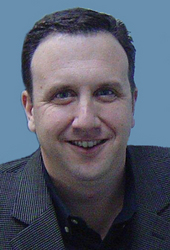 We are excited about the energy and expertise that Sean brings to our company.
(Vocus) February 23, 2010
Mountain View, CA and Hong Kong, China, February 22, 2010 – Swan Logistics, Ltd. announced today that Sean Burke has joined the organization as Senior Vice President of Sales and Marketing. He will lead a global team to develop supply chain business, focusing on North American inbound from Asia.
"We are excited about the energy and expertise that Sean brings to our company, as well as the experience he will share with our clients to improve their China origin supply chains," says John Boultier, President and CEO.
Swan Logistics just announced a partnership with Hercules Logistics & Forwarding to streamline supply chain management from Asia.
Burke most recently served as Vice President, Business and Services Development, Asia Pacific for YRC Logistics. During this two-year assignment, Burke resided in Shanghai and led business development and new product introduction in 11 Asia Pacific countries. He and his team facilitated the development of integrated supply chain solutions to serve client needs between North America and Asia.
"Sean is an invaluable addition to our team," adds Boultier. "His reputation as one of the hardest working and most knowledgeable people in third-party supply chain services today was a big draw for us. But his particular experience helping customers understand the logistics challenges of doing business in China makes him a perfect fit for Swan. "
Burke stresses the new opportunity that Swan Logistics offers to the market. "The market is looking for the solutions we provide. Swan's extensive logistics footprint in China and hallmark distribution services for store-ready delivery (SRD) enable retailers to streamline their supply chains from source to store shelf. I am eager to join this respected supply chain team," Burke continues, "and look forward to applying my skills and experience in areas that are growth priorities for the company."
Burke has held positions of progressively increasing scope and responsibility in third- party logistics with companies such as CELARIX and Huhtamaki. He also spent 10 years with Hewlett Packard /Agilent, gaining hands-on experience in global trade management, logistics strategy, supply chain solutions, planning and execution. Like the rest of the management team at Swan Logistics, he has walked in the shoes of customers and understands the challenges of operating a global supply chain.
Sean holds a Bachelor's of Science in Transportation and Logistics from the University of Arkansas.
About Swan Logistics
Swan Logistics (China) Ltd. offers a full range of supply chain services that reduce costs and increase profit potential. Our unique value proposition is found in our ability to manage orders and consolidate origin freight in China through to store-ready shipments delivered to customer DC's and stores in North America. We bundle and integrate comprehensive services with innovative solutions to meet each client's unique requirements. Swan Logistics manages the supply chain process as a lead logistics provider, reducing cycle time and variability while increasing reliability, visibility and control. http://www.swanlogistics.com
###