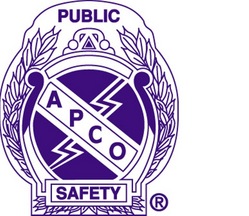 The restoration of essential emergency communications systems is critical to saving lives
Daytona Beach, FL (Vocus) February 23, 2010
February 22, 2010, Alexandria, Va. – The Association of Public-Safety Communications Officials (APCO) International's Haitian emergency communications restoration plan is being implemented. On February 15, Haitian telecommunications operators unilaterally turned on their 1-1-4 emergency call system and rerouted traffic to the secondary public safety answering point (PSAP) managed by the Haitian National Police (HNP) at their Patco Police Headquarters.
Following the earthquake on January 12, the two known Haitian PSAPs that answered 1-1-4 were reportedly destroyed. The Haitian National Police Land Mobile Radio (LMR) system, which consists of a three-site trunked system, was also largely damaged and much of the supporting wireline infrastructure destroyed.
This progressive step toward communications restoration was based on APCO International's plan, which was released on February 1. APCO International's plan not only covers an immediate phased approach to a solution, but includes recommended long-term support and training for the Haitian people. The restoration plan was vetted by the Federal Communications Commission, the Department of Homeland Security National Communications System and the State Department USAID and acted upon by the Haitian government, implementing the first phase of APCO International's recommended restoration. APCO International's leadership coordinated the technical implementation with a Haitian based U.S. Coast Guard communications liaison, Haitian wireless and wireline telecommunications companies, the Haitian LMR service provider and communications leadership from HNP.
"The restoration of essential emergency communications systems is critical to saving lives," APCO International President Richard Mirgon said.
About APCO International
The Association of Public-Safety Communications Officials (APCO) International is the world's oldest and largest professional organization dedicated to the enhancement of public safety communications. APCO International serves the professional needs of its 15,000 members worldwide by creating a platform for setting professional standards, addressing professional issues and providing education, products and services for people who manage, operate, maintain and supply the communications systems used by police, fire and emergency medical dispatch agencies throughout the world. For more information, visit apcointl.org.
###