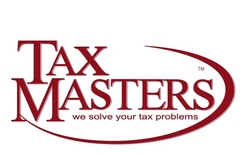 Our attention to customer service sets us apart in our industry. Our revenue continues to trend upward and our client list is expanding
Houston, TX (PRWEB) February 23, 2010
TaxMasters, Inc. (OTC Bulletin Board: TAXS.OB), the IRS tax relief company, today announced that its Founder, President and Board Chairman Patrick Cox will hold a call for investors this Thursday, February 25. The call will begin at 4:01pm EST and is scheduled to last for one hour. The call is open to all current and potential investors.
"Our attention to customer service sets us apart in our industry. Our revenue continues to trend upward and our client list is expanding," says Mr. Cox. "While that is good news to us, we want to make sure we are addressing any issues that concern investors."
TaxMasters invites investors and potential investors to send questions or topics they want discussed during the call to investors(at)txmstr(dot)com. TaxMasters will accept emails at this address until 5:00pm EST on Wednesday, February 24.
The call will take place on Thursday, February 25 at 4:01pm EST. To participate, call 1-877-669-3239 and enter the pass code 808 881 150. A link to the recorded audio will be posted on the TaxMasters website (http://www.txmstr.com) shortly after the call concludes.
About TaxMasters, Inc.
TaxMasters, Inc. (OTCBB: TAXS), the IRS tax relief company, is the first publicly traded tax resolution firm in the United States. Started by Patrick R. Cox in 2001, TaxMasters offers services and counsel to taxpayers across the country facing seemingly insurmountable tax problems, and relief from substantial federal tax debt.
With over 300 employees, TaxMasters leverages the expertise of ex-IRS agents, enrolled agents, attorneys, CPAs, and seasoned tax consultants ready to counsel and assist everyday people with their specific tax problems today.
For more information about TaxMasters, Inc. and its commitment to help taxpayers in the United States solve tax problems, please visit http://www.txmstr.com.
Follow TaxMasters on Twitter at http://twitter.com/gotaxmasters.
Forward-Looking Statements
Any forward-looking statements, as defined in the Securities Exchange Act of 1934, in this release (often identified by such words as "believes," "expects," "beginning," "intended," "planned") regarding future expectations, objectives, and plans for TaxMasters, Inc. are based on opinions and estimates of management at the time the statement was made. Various known and unknown factors may cause actual results to be materially different from the expected outcomes. TaxMasters, Inc. does not, as a matter of policy, update or revise forward-looking statements. Actual results may vary materially.
Company:
TaxMasters, Inc., Houston
DeWayne Logan
281.497.4226 x2061
Investors/Media:
Gregory FCA Communications
Paul Johnson
610.228.2113
# # #