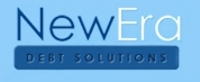 Poor habits have already been established. Much like the tobacco industry, the goal was really to get people hooked on credit cards. With balances as high as they are today, people are bound to struggle
Los Angeles, CA (Vocus) February 23, 2010
Today, new bank regulations under the Credit Card Accountability, Responsibility and Disclosure Act, also known as the Credit CARD Act of 2009, went into effect. According to the nation's leader in providing consumers and small businesses financial relief through debt settlement and credit protection, New Era Debt Solutions, not all measures protect the consumer.
The new regulations on terms and disclosures still leave consumers at risk:
INTEREST RATES
Consumer risk: No cap on interest rates.
Although the rate cannot be raised in the first year after an account is opened or unless its 60 days past due, there is no cap on the interest rates. This means banks still have full control of rates, and after a 60 day past due, they can increase your rates as high as they want. This leaves you at risk for major debt.
DISCLOSURES
Consumer risk: A little too late for credit card holders with existing balance.
Statements will indicate how many months it will take you to pay off a balance within three years; however, most people already have been making payments on their credit card debt for years. According to the White House Office of the Press Secretary, nearly 80 percent of American families have a credit card, and 44 percent of families carry a balance on their credit cards.
UNIVERSAL DEFAULT
Consumer risk: Not enough time to pay off debt.
Consumers with older accounts must now be informed of any interest rate increase on new charges at least 45 days in advance. Most people cannot pay off their total debt in less than 45 days, putting you at risk for increased rates from the bank, with no cap enforced.
STUDENTS
Consumer risk: Co-signers are responsible for the life of the credit card.
Credit cards may no longer be issued to anyone under age 21, unless the applicant has a co-signer, or can show independent means to repay the debt. For many young college students, their parents will be the co-signer for a new credit card. This means co-signers will be held responsible for the life of the credit card, long after the student graduates; a financial decision that will impact your credit for years to come.
"Poor habits have already been established. Much like the tobacco industry, the goal was really to get people hooked on credit cards. With balances as high as they are today, people are bound to struggle," Alex Viecco, Vice President and Co-Founder of New Era Debt Solutions. "These credit card laws are a step in the right direction, but may be too little too late for millions of struggling consumers…the damage is done."
New Era Debt Solutions offers some key tips for consumers looking to get out of credit card debt amidst the new laws:
1. Stop using credit cards and establish a budget. In order to lower the account balance, credit card holders need to quickly establish a budget and maintain discipline to pay off the debt within a 3-year term. This will allow you to get out of debt and be free of future credit card fees.
2. Negotiate the original terms of your contract. As a consumer you have the right to negotiate the original terms of the contract. With the new laws in place, now is a good time to negotiate. Banks are facing liquidity problems and are in need of cash, and therefore more likely to lower your balance.
3. Default card holders should take debt-settlement action. If you're already in default with the bank, this is an opportune time to negotiate a debt settlement prior to the account charging off. This will likely reduce your total debt amount owed and will be the first step in rehabilitating your credit.
For additional credit card and debt settlement tips, go to http://www.NewEraDebtSolutions.com or click on the following link http://www.prweb.com/pod/3638244/3638244.mp3.
About New Era Debt Solutions
New Era Debt Solutions provides unparalled financial services through its reputable debt-free solutions, performance-based compensation model, top-ranked customer satisfaction rate, and setting the standard for the most debt settled per capita. Our expert financial team specializes in delivering exceptional customer service, client satisfaction and tangible results. Headquartered in California, our company was founded in 1999 by Dan Smith and Alex Viecco, debt experts and financial planners dedicated to helping people succeed in life.
Media Contact:
Lucia Stone
Phone: 619.236.0231
Mobile: 805.234.6369
Email: Lucia(at)HutchensPR(dot)com
###