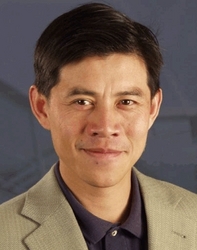 Palm Desert, CA (PRWEB) February 23, 2010
ETAIL WEST -- Baynote, the leader in real-time personalization solutions for Global 2000 and e-commerce organizations, announced that company CEO Jack Jia will deliver a keynote today at eTail West entitled "The Real-Time Retailer: Profiting from Reading the Minds of Consumers." Pulling from scientific studies on consumer behavior, Jia will demonstrate how retailers can harness the collective intelligence of their Web site visitors to automatically personalize the customer experience across all digital channels.
"Increasingly, brands are struggling to adapt and personalize the online shopping experience to their customers' frequently evolving needs and desires," said Jack Jia, Baynote CEO. "What retailers need is real-time customer insight and the ability to respond automatically with a more personalized online experience. This creates happier, more loyal customers, and ultimately increases profits."
Attendees will learn how they can quickly and easily transform their Web site into a highly effective channel for capturing customer insight in real-time and automatically take action with the most accurate product recommendations. In addition, attendees will learn how it is possible to predict future buying trends through observing online behavior patterns among like-minded site visitors that are often considered weak signals by retailers, such as mouse clicks and hovers. Finally, Jia will reference real-world case studies with several of the world's best-known retail brands to illustrate how they have transformed their businesses with real-time customer insight.
Who: Jack Jia, CEO of Baynote
What: Keynote entitled "The Real-Time Retailer: Profiting from Reading the Minds of Consumers"
Where: eTail West, JW Marriott Desert Springs, Palm Desert, Calif.
When: Tuesday, Feb.23 from 9:55 -10:30 a.m. PST
About Baynote
Launched in 2006, Baynote's Collective Intelligence Platform™ delivers on-demand recommendation technology and social search. Baynote's SaaS solutions are easy to implement on top of existing infrastructure to increase online revenue, leads, and impressions. Baynote delivers billions of recommendations each month to hundreds of leading media, enterprise and e-commerce companies, including Expedia, Intuit, Motorola, NASA, Symantec, and Urban Outfitters. For more information, please visit http://www.baynote.com.
# # #