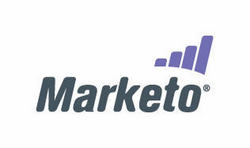 San Mateo, CA (PRWEB) February 23, 2010
Marketo, the revenue-focused marketing automation company, today announced the online availability of The Definitive Guide to B2B Social Media, a comprehensive Marketo workbook that offers valuable insight from innovative thought leaders and provides best practices for utilizing social media applications effectively.
"Social media plays a huge role in the new B2B decision-making process," said Maria Pergolino, Director of Marketing at Marketo and contributor to the Modern B2B Marketing blog. "As a B2B marketer, you need to learn to leverage it – for building relationships, listening to the market and influencing buyers before they're even identified as potential leads. Whether you're just starting out or have a well-defined social media plan, this guide is your go-to handbook. It's an introduction to social media, a best practice survey and a collection of concrete examples and success stories – plus some killer checklists and practical tips on every type of social media opportunity out there."
Marketo helps companies improve their lead nurturing, refine their lead scoring, and increase their sales effectiveness. By integrating with social media solutions, Marketo can easily extend marketing initiatives to include B2B social media marketing and incorporate the conversations that happen on social sites. As a result, companies can respond to customer conversations that influence word-of-mouth opinion in real-time and develop relationships across a variety of channels.
"I am a believer in the power of Social Media in the B2B world," said Sandy Carter, Author of The New Language of Marketing 2.0, and IBM Vice President, Software Group Business Partners. "Books like Marketo's Definitive Guide to B2B Social Media are valuable as they focus on the hows of making social media work in your integrated strategy. This is a must read!"
Packed with 45 pages of rich content to empower B2B marketers to easily develop, execute, and measure the effectiveness of their social media strategies, The Definitive Guide to B2B Social Media follows Marketo's popular Definitive Guide to Lead Nurturing, which has been downloaded more than 10,000 times since its publication in August 2009.
Industry Accolades
Marketo's Definitive Guide to B2B Social Media has received high praise from social media experts, industry luminaries and thought leaders:
"Social media has created an exciting and challenging world of new possibilities for B2B marketers – a vast majority of whom are exploring this unfamiliar territory without a compass to guide them. The Definitive Guide to B2B Social Media is a great source of information for charting a course to social marketing success."
— Sergio Balegno, Research Director, MarketingSherpa
"This is the one source I have found that combines the stories that can inspire you to create a great B2B Social Media program as well as the worksheets to help you create the ROI to back it up!"
— Paul Dunay, Author of Facebook Marketing for Dummies and Buzz Marketing for Technology Blog
"In the world of marketing, we're still trying to wrap our heads around the social media phenomenon: What is it? Who uses it? How do they use it? Is it important? Why? The Definitive Guide to B2B Social Media provides marketers a practical starting point from where they can experiment and test the waters. It's a level-headed look at a mind boggling development."
— Gord Hotchkiss, President & CEO, Enquiro
"Consumer applications get the glamour, but business-to-business is where social media has been paying dividends since day one. Marketo's Definitive Guide to B2B Social Media is an outstanding introduction to concepts that will forever change the way you find and nurture customers. B2B marketers should be all over this terrific e-book."
— Paul Gillin, author, The New Influencers (2007), Secrets of Social Media Marketing (2008), and co-author, Social Marketing to the Business Customer (2010)
"The Definitive Guide for B2B Social Media is just that, the most comprehensive look at how B2B companies should be leveraging Social Media to drive greater marketing effectiveness. Marketo has always been a leader in educating and this book is no exception to that leadership. Simply must say to all B2B marketers, just read it!"
— Aaron Kahlow, Chairman and Founder, Online Marketing Connect
"Marketo does it again with their latest Definitive Guide – delivering useful, helpful advice, best practices, and tools to guide B2B marketers through the brave new world of the social web. Marketo understands how the B2B buying process has changed and with this Definitive Guide To Social Media helps B2B marketers adapt to the evolving nature of their customers. Bottom line, it's a must read."
— Jeremy Victor, Founder, Make Good Media & Editor-in-Chief, B2BBloggers.com
Definitive Guide to B2B Social Media Webinar Registration Now Open
Marketo's Maria Pergolino will offer a deep dive in advanced B2B social media marketing in the Definitive Guide to B2B Social Media Webinar scheduled for Wednesday, March 24 at 11:00 am PT / 2:00 pm ET. Webinar registration is now open at http://pages2.marketo.com/dg2-b2b-social-media-webinar.html.
About Marketo
Marketo is the revenue-focused marketing automation company, revolutionizing how marketing and sales teams of all sizes sell and succeed at every stage of the revenue cycle. Delivered in the Marketing Cloud, Marketo's powerful and easy solutions provide the fastest time to value and ignite explosive revenue growth from the earliest stages of demand generation and lead management to the pursuit of revenue and customer loyalty.
Marketo Lead Management helps Marketers acquire, nurture and qualify more high quality sales leads with less effort, while Marketo Sales Insight helps Sales understand, prioritize and interact with the hottest leads and opportunities to close business faster. Known for providing breakthrough innovation and the utmost in usability, Marketo was voted 'Best Marketing Automation Application' and 'Best Mass Emails Solution' by Salesforce customers on the Force.com AppExchange. As of January 2010, more than 400 enterprise and mid-market clients in 14 countries have selected Marketo.
###