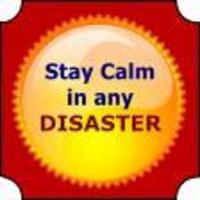 "Acupuncturists use needles to stimulate key points along the meridians. But in EMT, people tap on those points with their fingertips," says Gibson.
Sparks, NV (PRWEB) February 24, 2010
http://www.imatapperfordisasterrelief.com contains critical information about energy meridian tapping – a needle-free acupuncture technique which can be used by anyone – to relieve pain, stress, anxiety and other health problems. The site's launch comes at an especially critical time as humanitarian aid workers from around the world race against time, amidst unimaginable conditions to assist Haiti's millions of earthquake victims before the arrival of the rainy season.
As nearly half the Haitian population has already or will be subject to life-saving amputations, tapping will be useful in helping these people on several fronts: helping them to cope with the emotional issues associated with losing a limb, alleviating the pain of suffering through amputations (in hundreds of cases) without anesthesia, to deal with the psychological adjustment to being an amputee, and relieving the symptoms of phantom pain.
Energy Meridian Tapping (EMT) is a user-friendly version of the long established meridian tapping modality called TFT (Thought Field Therapy). Energy tapping therapies have been well documented as significantly improving pain, impaired range of motion, stress, anxiety, phobias, physical symptoms and other health conditions. EMT's basic premise is that the underlying cause of every negative emotion and almost every physical symptom is a disruption of the body's energy flow along the same meridians that were mapped over 4,000 years ago by Chinese physicians.
"Acupuncturists use needles to stimulate key points along the meridians. But in EMT, people tap on those points with their fingertips," says Gibson. "Tapping requires less precision, is easy to do and simple to learn, so it's possible for everyone, including children, to get good results."
For Haitians grappling with the emotional aftershocks created by the quake, EMT is an effective stress reducer as it balances the body's energy meridians or chi and addresses unresolved mental, emotional and physical energetic disturbances quickly and easily. Studies conducted through the years report an 80% success rate of tapping calming the body and mind's stress response.
Doctors, nurses and rescue workers will also find tapping beneficial for its ability to quickly revive mental alertness, neutralize feelings of overwhelm and reduce fatigue.
The new website includes an easy-to-read, wallet-size, downloadable instruction card, and a Free Stress Busting 101 Report that explains the basics of tapping so that anyone can begin applying EMT right away.
For more information about how EMT turns feelings of helplessness, frustration and overwhelm into empowerment, hope and resiliency for rescue workers, humanitarian aid personnel, and disaster survivors, visit: http://www.ImATapperForDisasterRelief.com.
###