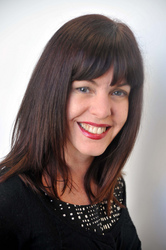 "Her impressive digital and media background with Fortune 500 clients will support our media services department as it continues to grow and service our clients."
San Francisco, CA (PRWEB) February 24, 2010
Geary Interactive ("Geary") announced today the hire of Vanessa Newkirk as its new vice president of media services. Newkirk is based in Geary Interactive's San Francisco office.
Newkirk will provide strategic vision and thought leadership to guide Geary's media service department. Previously of Omnicom Media Group, Newkirk will be managing operations for Geary's award winning media teams including its paid search, search engine optimization and social media departments.
"We are proud to add Vanessa to the Geary family," said Andreas Roell, Geary Group Chairman and CEO. "Her impressive digital and media background with Fortune 500 clients will support our media services department as it continues to grow and service our clients."
About Geary Interactive
Geary Interactive is the leading REAL RESULTS digital marketing agency that provides nationally recognized, full service capabilities in a performance driven model. Premium services include: strategic planning, analytics, online advertising, search engine optimization (SEO), social media marketing, creative design and Web site development. Geary has helped ROI – focused companies such as WD-40 Company, 8x8 Inc., MobiTV, Covad Communications and University of Phoenix exceed their goals since 2000.
Geary Interactive is a part of Geary Group, a digital holding company providing next generation digital services. As one of the nation's foremost independent digital agencies, Geary Interactive is regularly recognized as one of the region's fastest-growing private companies and best places to work. Geary Interactive is headquartered in San Diego with locations in San Francisco, Chicago and Las Vegas. For additional information, please visit gearyi.com or call (619)756-6700.
###