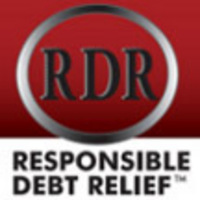 "With the RDR/DRP program, we can now help over 70% of these consumers as they struggle with unemployment, medical bills, and other financial difficulties."
Salt Lake City, UT (PRWEB) February 24, 2010
A new plan to help families struggling with consumer debt problems was announced at a press conference sponsored by Governor Gary Herbert and House Speaker David Clark in the state capitol on February 17, 2010. This program—the first in the nation—is the result of bipartisan legislation that permits the 'means-tested,' partial payment program to be offered by nonprofit Consumer Credit Counseling companies. This is the first step in offering this long awaited debt relief program nationally.
According to Speaker Clark, a bank president, the Debt Resolution Plan™ debt relief program through Consumer Credit Counseling "provides consumers and financial institutions an independent, transparent, fair and quantifiable way to assess consumers' ability to repay their debts without the stress of unrealistic collection demands or the legal expense of filing for bankruptcy. Banks need to embrace a common sense approach of working with their customers to help them repay their debts to the best of their ability."
Attorney General Shurtleff also spoke and lauded the RDR™/DRP™ program "for offering consumers in desperate need of debt relief a fully legal and regulatorily compliant "safe haven" from unscrupulous debt negotiators. AAA's program will save many honest people from becoming victims of debt negotiation scams that promise to 'get you out of debt for pennies on the dollar' while paying thousands of dollars in fees and then filing for bankruptcy anyway."
Rep. Clark announced that free credit counseling will be offered by Salt Lake City-based, nonprofit AAA Fair Credit Foundation. (See TV news report). AAA President Preston Cochrane explained, "Currently, we can assist less than 10% of consumers seeking our help with their debt problems because we only offer full-payment plans. With the DRP™ program, we can now help over 70% of these consumers as they struggle with unemployment, medical bills, and other financial difficulties."
The Responsible Debt Relief Institute was founded by Dr. Robert D. Manning, the architect of the RDR™ software. He noted that, "the RDR™ debt assessment enables consumers to get a precise, financial 'appraisal' of their household debt situation and their ability to repay their creditors. Unlike inaccurate credit scoring methods, the RDR™ debt assessment features an objective, third-party evaluation that matches consumers with the most appropriate debt resolution program, including bankruptcy. In the process, creditors can be confident that they are receiving the maximum recovery from financially distressed consumers."
For more information on consumer credit counseling and DRP™ debt relief program, contact Preston Cochrane (AAA Fair Credit Foundation) at (801) 656.1600. For information regarding the RDR™ debt assessment algorithm contact Molly Weimer (RDR™) at (585)385.6699. For information on Utah state legislation and regulatory issues, contact Lisa Johnson (Utah Legislature) at (801) 538.1029, ext 2258.
###