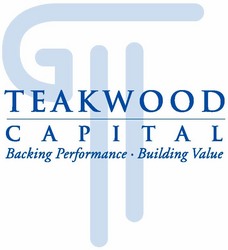 The Zoom IM addition has been highly successful for Whitley. Zoom IM combined with The Whelan Group have allowed Whitley, formerly a printing company in a cyclical industry, to meaningfully grow revenue and profits throughout a difficult economic period
(Vocus) February 24, 2010
Whitley began as a printing sheet fed printing company upon its acquisition by Teakwood in 2006. The company has expanded quickly into digital printing and media and marketing services. In 2007, Whitley developed The Whelan Group, a new subsidiary, and began delivering marketing and media solutions to recruiting departments in the education industry. Zoom IM has complemented The Whelan Group's capabilities and customer base. Together the companies have developed a material market position, which continues to grow.
"The Zoom IM addition has been highly successful for Whitley. Zoom IM combined with The Whelan Group have allowed Whitley, formerly a printing company in a cyclical industry, to meaningfully grow revenue and profits throughout a difficult economic period" said Shawn Kelly, Managing Director of Teakwood Capital.
Working together, Whelan and Zoom have begun to address new markets with characteristics and needs which are similar to the college recruiting market, including the private student housing market. The businesses provide needed services with proven results at a time when the return of every marketing dollar spent must be maximized. Whitley is actively expanding and hiring in new and existing target markets.
Teakwood Capital, a Dallas, Texas private equity firm provides the resources and experience to support management teams in buying and building companies. The Firm invests equity capital primarily in businesses with under $3.0 million of EBITDA. Teakwood focuses on management buyouts as well as growth equity investments in companies in Texas and neighboring states.
###