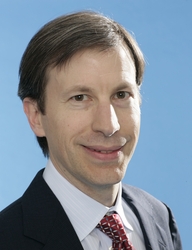 Tewksbury, MA (PRWEB) February 24, 2010
CHiL Semiconductor Corporation, a leading developer of high-performance, mixed-signal power management Integrated Circuits, announces that Thomas R. Macdonald has joined its board of directors. Mr. Macdonald has held a range of general management and high level strategic microprocessor and platform marketing management positions since joining Intel in 1988.
Mr. Macdonald is currently a vice president of Intel's Architecture Group and general manager of the Platform Components Group, where he is responsible for Intel server, workstation, and storage chipsets, firmware, and platform technologies. He previously served as general manager of Intel's Advanced Components Division. Mr. Macdonald has been marketing director for the Intel486™ processor family, the Intel® Itanium® processor family, and for the Intel's Server Group, where he was responsible for all platform and product marketing and planning, including launching Intel's first server-optimized processor, the Intel® Xeon® processor.
Mr. Macdonald received his bachelor's degree in mechanical engineering from Stanford University and his MBA from the Kellogg Graduate School of Management, Northwestern University. He is a member of the Tau Beta Pi Honor Society for engineering, and the Beta Gamma Sigma Honor Society for business.
"I was excited to join CHiL's board of directors because of the quality of the management team as well as the innovative new product offerings that have the promise of significantly optimizing Server Efficiency while at the same time delivering system level performance to the industry," said Mr. Macdonald. "I'm looking forward to working with the team as it rolls out its innovative product line."
According to Ram Sudireddy, CHiL's chief executive officer, "We are delighted to add someone with Mr. Macdonald's leadership skills and industry expertise to our board." He added, "CHiL is ramping up significantly in 2010, as we introduce our new family of next generation high efficiency Power Management products. We look forward to tapping Mr. Macdonald's considerable industry wide expertise."
Press Contacts:
Kristin Nugent
617.367.0100 ext. 148
knugent (at) gr2000 (dot) com
About CHiL Semiconductor Corporation:
Founded in 2006, CHiL Semiconductor Corporation develops high-performance, mixed-signal power management Integrated Circuits primarily targeted at servers, personal computers and other high-volume high-density computing market segments. CHiL's devices tightly integrate digital power technology, precisely monitoring and securely controlling the Power Management process. Providing significant innovations in architecture, control and monitoring, CHiL devices help developers achieve high power efficiency and performance gains, while reducing system design time and complexity. For more information, please visit http://www.chilsemi.com.
###