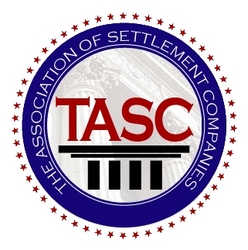 Consumers wrestling with their ability to pay their credit card debt often can be best served by the debt settlement process
Madison, Wis. (PRWEB) February 24, 2010
The new rules regulating credit cards that went into effect Monday could put new burdens on consumers, The Association of Settlement Companies (TASC) announced.
The Credit CARD Act includes provisions such as variable interest rates with no caps, the return of annual fees and no caps on service fees after the first year, all of which can make it easier for consumers to get into debt.
"Consumers wrestling with their ability to pay their credit card debt often can be best served by the debt settlement process," Dave Leuthold, executive director of TASC, said. "Our companies are independent of credit card companies and thus only work for the consumer. In addition, for many consumers debt settlement is their only affordable option."
The act was signed by President Obama in the summer to attempt to regulate the fraudulent practices of credit card companies and protect consumers. However, many credit card companies raised rates and brought back fees to counter any potential profit loss.
TASC, the non-profit watchdog organization for self-regulating the debt-settlement industry, seeks to help individuals overcome financial distress and supports any legislation that regulates unethical business practices to protect consumers.
About The Association of Settlement Companies
The Association of Settlement Companies (TASC) promotes fair business practices, consumer protection and industry standards for the debt settlement industry. TASC, founded in 2005, serves to protect consumers through an organization seal that represents best practices and standards of reputable companies. The organization also protects its member companies through lobbying efforts at the state and national levels, as well as awareness initiatives to educate consumers on debt settlement as a financial solution. All TASC member companies pledge compliance to strict association bylaws governing business practices and ethics. For more information, visit http://www.tascsite.org.
###