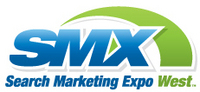 Redding, CT (PRWEB) February 24, 2010
All eyes will be on Steve Ballmer, Microsoft's CEO, at the start of Search Marketing Expo - SMX West, March 2. This is Ballmer's first time addressing search marketers at an industry conference, and comes on the heels of EU and Department of Justice clearance for a Microsoft-Yahoo! search alliance.
Search continues to be a bright spot in the world of marketing and advertising; with more than 22 billion searches conducted in the US last year, it's no wonder.
Corporations are shifting budgets from traditional media into search, with CMOs scrambling to understand strategies and tactics for search engine optimization (SEO), pay-per-click (PPC) advertising, and social media marketing (SMM).
Nearly 65% of marketers surveyed plan to increase their budgets for SEO and 51% are looking to increase budgets for paid search marketing, according to ar recent survey by eConsultancy and Exact Target.
Google will take the stage the following day, as Peter Norvig, head of Research at Google, will present a second keynote. Last month Google announced Google Buzz, a networking site to compete with Facebook. Google also ran its first-ever television ad for search recently, during the Super Bowl.
In addition to keynotes from industry leaders, SMX West offers marketers and advertisers the opportunity to attend more than 50 educational sessions for all levels of expertise. A special track known as "Boot Camp" has been designed for the first day, to get newcomers up to speed on terms like SEO and PPC. SMX also features an Expo Hall and Expo Hall Theater, where attendees can learn more about products and services related to search.
Registration is still ope n for SMX West., which takes place at the Santa Clara, CA Convention Center, March 2-4.
About Search Marketing Expo and Third Door Media
The Search Marketing Expo - SMX conference series is produced by Third Door Media, Inc. Third Door Media's mission is to empower internet and search marketing professionals by providing trusted content and community services they need to be successful. Search Marketing Expo conferences are held around the world and include: SMX West (Santa Clara, CA), SMX East (New York City), SMX Advanced (Seattle, WA and London, England), SMX Munich, SMX Sydney, SMX Toronto, SMX Paris, and SMX Stockholm.
Third Door Media publishes Search Engine Land, the leading search marketing news and analysis site. The company also produces Search Marketing Now, a lead-generation marketing solution for suppliers of SEM-related products and services, and operates Sphinn.com, a social news site that allows search and internet marketers to share news stories, participate in subject-specific discussion forums, and build their professional networks.
###