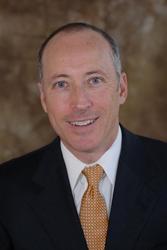 New York, NY (PRWEB) February 24, 2010
The organizers of CROSS MEDIA NYC (http://www.crossmedianyc.com) announced today that media industry veteran Roger Keating, who is Senior Vice President of Hearst Television Inc., will be a featured speaker at the first annual CROSS MEDIA NYC conference. The event takes place on Wednesday March 10, 2010 at the Scholastic Theatre in New York from 6pm to 9:30pm.
Keating joins an already impressive roster of industry luminaries headlining the event's super panel titled Melting the Silos: The Reality of Cross Media Integration, which will provide a forum to discuss perspectives on how the industry will be produced, distributed and consumed in a cross media environment. These speakers include: President of HollywoodLife.com Bonnie Fuller, Ubisoft's Cross Media Group Senior Producer Mathieu Ferland, RIM/Blackberry Vice President of Multimedia Integration Alistair Mitchell and global interactive agency Digitas' Senior Vice President Ashley J. Swartz.
Keating's career path has been "cross media," having served in executive capacities in digital media at AOL, cable TV with Comcast and Time Warner Cable, and now local broadcasting. At Hearst Television (http://www.hearsttelevision.com), Keating currently oversees the company's digital expansion efforts across such platforms as online, mobile and interactive TV.
In addition to Keating's confirmation, CROSS MEDIA NYC also announced today three technology companies that will present cross media product demonstrations during the conference. These companies include:

MultiTouch Ltd., - a company that specializes in high-definition, scalable, multitouch LCD displays - will unveil a special presentation of its advanced technology, including the MultiTouch Cell and MultiTouch Box, which are used in markets such as retail, advertising, exhibitions, museums and design. MultiTouch's CEO Petri Martikainen will showcase the product.
Milabra is a pioneer in online image analysis, with a proprietary technology developed by leading MIT scientists in the pattern recognition field. The company creates audience verticals based on visual content and provides agencies, marketers, publishers, data platforms and ad networks with image analysis, media buying and brand safety verification solutions for online advertising transactions. Sam Cox, CEO of Milabra will be on hand to reveal the technology.
SocialTALK, an innovative tool which allows companies and brands to more effectively create, publish and measure their social media content strategy will be unveiled by Michael Scissons, CEO of Syncapse.
These companies will join the previously announced demonstration by David Kruis President and CEO of Metranome, and his presentation of the company's integrated calendar applications for BlackBerry phones during the event.
Transmedia storytelling expert and CEO of Starlight Runner Entertainment Jeff Gomez, who works on some of the biggest entertainment franchises including Disney's Pirates of the Caribbean, Hasbro's Transformers and Coca Cola will present a special transmedia case study on Coca Cola's Happiness Factory, demonstrating how an entertainment IP can successfully be distributed and monetized across multiple platforms.
CROSS MEDIA NYC 2010 will feature participation from senior executives in such industries as Video (web video, TV, Film, DVD), Internet (websites, podcasts, social media, marketing, music, email), Gaming (Social Gaming, Virtual Worlds, Console), Publishing (magazine, books), Mobile (apps), Advertising and Merchandise. CROSS MEDIA NYC 2010 takes place Wednesday, March 10, 2010 from 6:00pm 9:30pm at the Scholastic Theater: 557 Broadway, Prince Street.
CROSS MEDIA NYC 2010 has a number of prominent sponsors for the event including the Government of Canada, NATPE, Mashable, C21 Media and the New York Television Festival. CROSS MEDIA NYC's board includes a roster of industry heavyweights including: Vidar Brekke, Emerging Media Strategist, DefinedLogic; Nicholas Butterworth , CEO, Diversion Media/HD Cloud; Bill Chamness, Account Director, Hanft Raboy + Partners; Anna Gecan , VP Original Programming, HGTV; Chris Pfaff, CEO, Chris Pfaff Tech/Media LLC; Ava Seave, Principal, Quantum Media; Yaron Samid, Founder, NYVideo.org; Tania Yuki, Director, Product Management, comScore.
Conference founder Gavin McGarry is a veteran digital media executive. He was part of the global content team at web video start up JOOST and former head of Cross Platform Business Development for ENDEMOL. Currently McGarry runs Jumpwire Media, a cross media agency that helps companies profit from the emerging digital platforms. Conference co-founder Jennifer Harkness has been in the media and event business for over 20 years. Prior to joining Jumpwire Media as a Vice President Harkness was the Executive Director of the Banff World TV Festival. At Jumpwire Media, Harkness currently advises on such international events such as NATPE, KidScreen Summit and Stratford Documentary Festival.
For tickets, sponsorship or to submit speakers, please contact Jennifer Harkness 917-209-9797, [email protected]
Follow us on Twitter: http://www.twitter.com/crossmedianyc
Follow us on Facebook: http://www.facebook.com/event.php?eid=295597191619&index=1
Press Contacts:
Miller PR
Dawn Miller / Theo Dumont
T. 323 648 4151
Speaker Bios
Roger Keating, Senior Vice President, Hearst Television
Roger Keating runs the digital media effort for Hearst Television. His scope includes Hearst Television's station web sites, mobile television and interactive TV. He came to Hearst Television with a broad background in various sectors of the media industry. Mr. Keating has run large cable TV operations at Comcast and more recently at Time Warner, where he presided over the integration of the Adelphia acquisition in the Los Angeles Region. He ran the voice services business at AOL, and also ran the AOL Health and AOL Travel verticals. He led the formation of Comcast's Internet division in the mid 90's and oversaw the development of their high speed data business. And he was founder/CEO of a dot com in 1998 named "Zatso" that worked with local TV broadcasters to offer streaming video-based "personalized newscasts." Keating began his career after graduating from Notre Dame with an Industrial Engineering degree as an efficiency expert, working in factories and distribution facilities. After obtaining an MBA from Stanford, Mr. Keating worked as a strategy consultant at Mercer Management Consulting in disparate industries ranging from jet fighters to bakeries.
Petri Martikainen, CEO - MultiTouch Ltd.
As CEO of MultiTouch, Ltd., Petri Martikainen is responsible for overall strategy, customer relationships and building and maintaining MultiTouch's international presence in the digital signage and large multitouch screen markets. Prior to joining Multitouch, Petri worked for over 20 years as a senior executive and co-founder with a number of ICT, media and design companies including Sofia Digital, TJ Group and DataUnit Consulting. He has been involved in a number of venture capital financing rounds, arranged an MBO deal and company merger, and completed his first successful exit in 1996.
Petri is an experienced high tech sales and international business executive. During his career, he has developed valuable expertise in internationalization of technology start-ups, key account management, international sales and strategy. Petri holds an MSc degree from the Helsinki University of Technology, and has worked for several years in the Helsinki Institute for Information Technology (HIIT) as research manager.
Sam Cox, Chief Executive Officer - Milabra
Sam Cox is a serial entrepreneur with multinational startup experience, as well as experience in Venture Capital investing. He previously worked at The Loughlan Group for two and a half years investing in technology and media ventures with internal capital, and providing strategic consulting to seed and venture stage companies. He founded a successful design & software firm in Canada and has consulted for firms in the UK, China, the United States and Canada. He graduated with his MBA from Cass Business School in London, UK with a degree in strategy and completed his undergraduate degree in Art History, Chinese Language and Economics at Queen's University in Canada. He is an avid sportsman and competes both nationally and internationally in both competitive sailing and triathlon.
Michael Scissons, President and CEO of Syncapse
Michael Scissons has owned various ventures in both the online and promotional marketing realms and has worked with the nation's top companies in the interactive, media, and advertising fields. In Michael's previous role, he was responsible for leading Canadian sales for Facebook media with their agency partner. Earlier assignments included consulting and development for top-brands such as TD Canada Trust, Sony Playstation, Virgin Mobile, Labatt and Alliance Atlantis, among countless others. Michael has been showcased for his marketing insight on Report on Business Television, Young Money Magazine, Marketing Magazine, Globe & Mail, CBC - Made in Canada, and the Toronto Star among others. Michael possesses a wealth of experience working with the country's largest advertisers and their online media platforms and brings this compounded knowledge to his keynote events across North America.
###