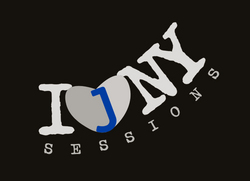 I'm inspired by living in New York City and with the I heart NY sessions I capture the excitement that exudes from the people and the elements that is exuded from NYC as the backdrop. It truly is a wonderful love story that is told with these engagement and wedding photographs for couples and for those who view them
New York, NY (Vocus) February 24, 2010
Jason Groupp, founder of The Jason Groupp in New York City has revolutionized wedding photography to an exceptional level in New York is introducing their branded I heart NY sessions to their clients.
As New York City has a special place in the many hearts of New Yorker's and those who visit from around the world, the electric city that is filled with many cultures now can be captured in beautiful lifestyle photography for engagements and weddings through the lens of photographer Jason Groupp and his award winning team of photographers with their I heart NY sessions. The Jason Groupp provides hair and makeup to wardrobe shopping and consultation to several shoot locations to coincide with different outfit changes. Each I heart NY sessions mimics the production of a real fashion shoot in New York City.
The I heart NY sessions started as a way to combine Jason Groupp's passion for photography, the greatest city in the world and the people who love it as much as the photographer extradionaire. The buzz soon started a flutter and the I heart NY sessions took off pounding with many on a waiting list from the West Coast to the East Coast wanting their engagement and wedding photography conducted by The Jason Groupp.
"I'm inspired by living in New York City and with the I heart NY sessions I capture the excitement that exudes from the people and the elements that is exuded from NYC as the backdrop. It truly is a wonderful love story that is told with these engagement and wedding photographs for couples and for those who view them," states Jason Groupp, founder of The Jason Groupp.
Jason Groupp's photos are stylish, fun with a whole lot of flair just like the city where he truly specializes in the art of capturing the essence of photographing people including wedding couples to an array of celebrities and personalities in breathtaking settings. To view these fine and rare one-of-a-kind I heart NY sessions engagement and wedding photographs including videos, visit http://www.jasongroupp.com/main/#video/iheartny/home.
The Jason Groupp is a revolutionary leader in wedding photography in New York City and is sought out as a top resource in this field. The company has a network of award-winning photographers that are true artists in wedding photography delivering amazing photographs to their unmatched outstanding customer service. The Jason Groupp consistently exceeds the highest expectations of their clients. For more information on The Jason Groupp, visit http://www.jasongroupp.com.
For more information or to arrange an interview with Jason Groupp, founder of The Jason Groupp, please contact PR Specialist Tamara York at tamara(at)tamarayorkpr(dot)com.
# # #