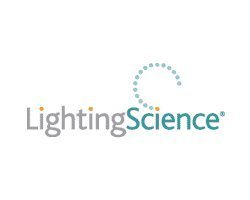 The Senergy Solution using the Lighting Science PROLIFIC roadway luminaires offers a win-win solution for cities and towns across the country.
Satellite Beach, FL (PRWEB) February 24, 2010
Lighting Science Group Corporation (LSCG.PK), a global leader in public infrastructure LED (light emitting diode) lighting products and Senergy USA, LLC, a provider of turnkey municipal lighting solutions, have entered into an agreement to coordinate marketing and supply efforts to American cities, counties and towns. Under the agreement, Senergy will utilize the Lighting Science PROLIFIC™ series roadway luminaires to replace inefficient high pressure sodium cobra head street lights, driving economic, environmental and municipal service benefits through Senergy's street lighting program. Lighting Science Group and Senergy will coordinate marketing efforts nationwide.
Senergy USA generates immediate cost savings, major carbon footprint reductions, and improved aesthetics, safety, and reliability by replacing inefficient municipal lighting systems with best-in-class lighting services. Senergy vets, finances, and ensures long-term performance for paradigm-shifting lighting technologies, including LED, communication devices, and Smart Grid, working hand-in-hand with municipalities to achieve immediate and growing cost and energy savings and improved lighting.
"The Senergy Solution and the Lighting Science PROLIFIC roadway luminaires are an ideal match. The PROLIFIC luminaires offer leading performance, high quality illumination, long life, and unparalleled energy efficiency. These attributes will allow Senergy to offer municipalities a 'triple-win' for street lighting: immediate cost savings, massive reductions in lighting-related energy use, and superior lighting over the long term," said Leon Silvera, Managing Partner, Senergy USA.
The PROLIFIC Series Roadway family has substantially increased light efficacy when compared to other LED roadway fixtures currently available on the market. The Lighting Science line of fixtures currently leads the industry in performance with efficacy ranging from 79 to 92 lumens per watts, depending on the model. The Lighting Science PROLIFIC luminaire performance was validated by an independent testing laboratory that is approved for LM-79 Testing for ENERGY STAR for SSL by the U.S. Department of Energy (DOE) CALiPER program. Four wattages are offered to replace the traditional 50 watt to 250 watt High Pressure Sodium (HPS) and High Intensity Discharge (HID) cobra head street lighting found in most cities and towns:
PROLIFIC RoadWay
Lumen Output: 4354 (LSR1), 5890 (LSR2), 9365 (LSR3), 11716 (LSR4)
Input Power (Watts): 50 (LSR1), 74(LSR2), 101 (LSR3), 146 (LSR4)
Efficacy (lumens/watt): 87 (LSR1), 79(LSR2), 92 (LSR3), 81 (LSR4)
Color Temperature (CCT): 5000 (LSR1), 5000(LSR2), 5000 (LSR3), 5000 (LSR4)
Color Rendering Index (CRI): 70 (LSR1), 70(LSR2), 70 (LSR3), 70 (LSR4)
"The combination of the Senergy Solution and the Lighting Science PROLIFIC roadway luminaires is an excellent way to address the estimated 40 million or more street lights in the United States and contribute to the LED lighting revolution for roads, streets, and highways," said Zach Gibler, Chief Executive Officer, Lighting Science Group Corporation, "With best in class performance, at up to 92 lumens per watt, a fourteen year life, and less than a three year payback, our PROLIFIC roadway luminaire can deliver bright and safe street lighting with both energy and maintenance savings and, with the Senergy Solution, at no up-front capital cost to the municipality."
Currently, Senergy and Lighting Science Group are working on half a dozen pilot programs representing over 200,000 street lights nationwide. The pilot programs are showing as much as 67% reduction in energy consumption, while meeting or exceeding existing safety standard compliance.
With the Senergy Program and the PROLIFIC luminaire, a medium-sized municipality with 12,000 street lights can save over $700,000 per year, cut its carbon footprint by nearly 3,500 metric tons (equivalent to over 650 cars each year), and save nearly five million kilowatt hours (kWh) a year, greatly reducing its exposure to volatile energy prices.
"The Senergy Solution using the Lighting Science PROLIFIC roadway luminaires offers a win-win solution for cities and towns across the country. When you look at energy savings, cost savings and the positive impact on the environment, it's a step that municipalities cannot afford not to take," said Gibler.
About Senergy USA
Senergy USA provides municipalities with environmentally appropriate lighting solutions that offer significant and immediate cost savings with no capital outlay from the municipalities. By replacing energy inefficient street, parking lot and garage lighting, as well as other wasteful municipal lighting systems with next generation illumination and control technology, Senergy USA assists municipalities in making the switch to a sustainable energy future. Senergy USA is headquartered in New York City. More information is available at http://www.senergyusa.com
About Lighting Science
Lighting Science Group Corporation designs, develops, manufactures and markets LED lighting solutions that are environmentally friendlier and more energy efficient than traditional lighting products. LSG offers retrofit LED lamps in form factors that match the form factor of traditional lamps or bulbs and LED luminaires for a range of applications including public and private infrastructure for both indoor and outdoor applications. LSG's Custom Solutions business unit designs, develops and manufactures custom LED lighting solutions for architectural and artistic projects. LSG is headquartered in Satellite Beach, Florida; LSG's Custom Solutions business unit is based in Rancho Cordova, California; LSG's European operations are based in Goes, The Netherlands; and, LSG has sales offices in Tokyo, Japan, Buckinghamshire, England and Sydney, Australia. More information about LSG is available at http://www.lsgc.com.
Forward Looking Statements
Certain statements in this press release may constitute "forward-looking statements" made under the "safe harbor" provisions of the Private Securities Litigation Reform Act of 1995. The statements include, but are not limited to statements regarding the anticipated length of time that the rights offering will remain open, the amount of proceeds from the rights offering and LSG's intended use for the proceeds of the rights offering and statements using terminology such as "development," "well positioned," "leading," "best in class," "win-win," "success," "will," "should," "expected," "best in class," "unparalleled," "would," "could," "expect," "can," "plan," "anticipate," "believe," "potential," "opportunity," "greater," "preparing," "excellent" or "extensive." Such statements reflect the current view of LSG with respect to future events and are subject to certain risks, uncertainties and assumptions. Known and unknown risks, uncertainties and other factors could cause actual results to differ materially from those contemplated by the statements. In evaluating these statements, you should specifically consider various factors that may cause our actual results to differ materially from any forward-looking statements. Readers should carefully review the risk factors detailed under "Risk Factors" in our Form 10-K's, Form 10-Q's and other Securities and Exchange Commission filings.
Media Contacts:
Jon Di Gesu
603 770 5731
jon.digesu(at)lsgc(dot)com
Joseph Silvera
212 400 3010
joseph(at)senergyusa(dot)com
###