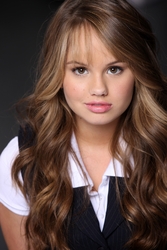 Los Angeles, CA (PRWEB) February 24, 2010
MarVista Entertainment, a leading independent producer and distributor of features and family entertainment programming, is pleased to announce the completion of principal photography in Vancouver on "Sixteen Wishes," the Company's first co-production with Disney Channel. That announcement was made today by Fernando Szew, CEO, MarVista Entertainment.
Slated to premiere on Disney Channel in the U.S. in Summer 2010 and later on Disney Channels around the world, "Sixteen Wishes" stars Debby Ryan ("The Suite Life on Deck") and Jean-Luc Bilodeau ("Kyle XY"), and is directed by Peter DeLuise ("Stargate SG-1"), from a screenplay written by Annie DeYoung ("Princess Protection Program"). MarVista Entertainment's President Michael D. Jacobs and CEO Fernando Szew serve as Executive Producers together with co-production partner Ron French, Unity Pictures Group. Robyn Snyder, MarVista's SVP of Production & Development, who brought the project to Disney and developed it with them, serves as Producer.
"We are excited to be in business with the Disney ABC Cable Networks Group and Disney Channel in the U.S. and around the world," commented Szew. "We are confident that we have jointly come up with all the key elements that constitute a successful co-production including a fantastically written, fast-paced, comedic script; a wonderful cast and crew, and a bona fide star in Debby Ryan."
""Sixteen Wishes" is a funny and aspirational movie about a young girl who realizes the true meaning of the universal theme, be careful what you wish for," said David Levine, Vice President, Worldwide Programming Strategy, Acquisitions and Co-Productions for Disney Channels Worldwide. "Disney Channel star Debby Ryan brings a unique charm and vulnerability to the role of Abby, one that we know our audience will embrace."
In the comedy, "Sixteen Wishes", Abby Jensen (Debby Ryan) has been planning for her 16th birthday ever since she was a little girl - she can't wait to grow up. When the big day actually arrives, she excitedly adds her 16th and final wish to the Wish List secretly taped to her closet door. But disaster strikes and Abby's about to have the worst birthday ever when she receives a box of Sweet Sixteen Birthday Candles, each of which corresponds to a wish on her list! As her wishes come true, her day gets better and better until she makes a wish that changes everything and helps her finally understand that being a kid isn¹t so bad.
ABOUT MAR VISTA ENTERTAINMENT
MarVista Entertainment (http://www.marvista.net), a leading Los Angeles-based independent producer-distributor of features, children's and family programming, globally licenses television series, movies, documentaries and direct-to-DVD programming to multiple platforms throughout the world. Founded in September 2003 by Joseph Szew, now COO and CFO; CEO Fernando Szew; President Michael D. Jacobs; and Executive VP George Port, MarVista's library features more than 2,000 hours of programming. The company has become a leader in providing television movies to major cable networks in the U.S., including over 20 telefilms for Lifetime, Hallmark Channel, NBC Universal and ABC Family that generated extensive global terrestrial and pay television sales. Earlier this year, MarVista formed a production and distribution alliance with SNAP TV in Argentina.
###