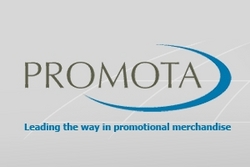 We see this link-up with the British Assessment Bureau as a further measure of our intent to help raise standards in the industry and provide our members with easy access to best practice information and assistance
(PRWeb UK) February 26, 2010
PROMOTA, the leading trade association for manufacturers, importers and distributors in the promotional merchandise and advertising gift trade sector, has appointed the British Assessment Bureau (BAB) as their certification partner to assist its members in achieving the latest ISO quality and environmental standards.
International standards like ISO 9001 and ISO 14001 can help organisations to improve their performance in quality management and environmental sustainability and lead to greater business opportunities as clients favour suppliers that are approved.
PROMOTA members will benefit from expert information and advice via a new portal on the PROMOTA website and concessionary rates from BAB for their assessment to a range of ISO management standards.
ISO management standards require organisations to establish and maintain practices and processes which are measurable and traceable and to be client focused and committed to continuous improvement. This is achieved through joined-up management controls, internal audits, client feedback and external assessment. Research shows that organisations that are ISO certified are better managed and achieve greater success.
The whole ethos of PROMOTA is to act as an industry catalyst for high standards and PROMOTA members already have to adhere to a Code of Practice. Annette Scott (Principal Executive Officer, PROMOTA) said;
"We see this link-up with the British Assessment Bureau as a further measure of our intent to help raise standards in the industry and provide our members with easy access to best practice information and assistance. We selected BAB because of their pre-eminent status and the fact that they are UKAS accredited. This will add real value to our members and enhance their status. We have also negotiated concessionary rates with BAB for those of our members that wish to gain certification and in these current times we believe our members are seeking best value."
David Fenn (Chief Executive of BAB) said; "Bringing consistency to the delivery of a service which relies on the flexibility of its approach requires suppliers to assure their clients that they are fit for purpose and that they can demonstrate their quality management. Added to this, discerning buyers are looking more into the environmental credentials of its suppliers and with the Olympics just around the corner, certification to ISO 9001 and ISO 14001 will put suppliers in pole position.
###