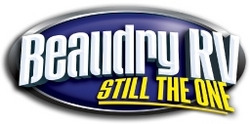 We feel more states should follow Connecticut's example
Tucson, AZ (Vocus) February 25, 2010
Connecticut's recent decision to offer one free overnight stay at rest areas was applauded by Beaudry RV Company. The offer extends to several interstate highway welcome centers, reports RVShortStops.com.
The decision comes as more than a few states are closing state parks and abandoning hopes for RV tourism. Connecticut's decision is a smart move for local businesses, as the stays will allow visitors to orient themselves with tourist attractions, parks, businesses and more.
"We feel more states should follow Connecticut's example," says Thom Sylvester, CEO of Beaudry RV Company. With RV owners numbering in the millions, that's a lot of revenue for states that earn a reputation as RV friendly.
Beaudry RV Company, an Arizona native has played a big part in making home state, Arizona, an RV friendly state by providing a national RV destination. "We built a large luxury RV resort and we try to hold several events every year to provide entertainment and an RV experience for thousands of RV owners, whether they are full timers with us or just simply passing through the state of Arizona," says Thom Sylvester, CEO of Beaudry RV Company.
For more information on RV sales, Beaudry RV Company or current trends in the industry contact Thom Sylvester or visit Beaudry RV Company online at http://www.BeaudryRv.com.
Contact: Thomas P. Sylvester
Company: Beaudry RV Company
http://www.BeaudryRv.com
Phone: 520-239-5054
# # #