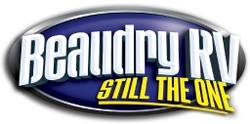 RV owners lead a different lifestyle than those who travel to destinations by car
Tucson, AZ (Vocus) February 26, 2010
Many RV owners add their RVs to their car insurance policy to save money. What they don't realize is RV insurance combines auto and homeowners insurance at prices that are often the same or less than regular car insurance.
Some of the benefits of specialized RV insurance include:http://www.beaudryrv.com/

Total Replacement Loss – This generally covers the first five years the RV is owned and will replace a wrecked RV.
Purchase Price Guarantee – If an RV is totaled, the insurance company agrees to pay the purchase price towards the purchase of a new RV. This applies to RVs over five years old.
Vacation Liability Insurance – For RV owners, this coverage extends to when the vehicle is parked.
Full Time Coverage – This applies if the RV is your primary residence.
Personal Possessions – Protects against the first $3,000 of personal effects that are stolen or damaged.
Personal Injury Claims – Because some RV owners live in their vehicles, their pets can become a liability if they bite someone or harm them. This clause covers those problems.
Awning Coverage – To protect the exterior of the vehicle.
"RV owners lead a different lifestyle than those who travel to destinations by car," says Thom Sylvester, CEO of Beaudry RV Company. "Specialized RV Insurance protects the families, pets and vehicles that create RV traveling memories. We at Beaudry RV Company recommend that everyone with an RV look into RV specific insurance."
For more information on motorhomes, Beaudry RV Company or current trends in the industry contact Thom Sylvester or visit Beaudry RV Company online at http://www.BeaudryRV.com. *Information on insurance coverage's provided by GoRving.com
Contact: Thomas P. Sylvester
Company: Beaudry RV Company
http://www.BeaudryRv.com
Phone: 520-239-5054
# # #