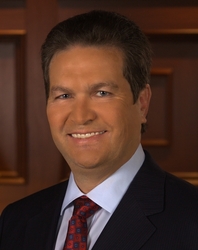 "I am disturbed by our recent findings that a quarter of every dollar I spend on my medical care is considered medically unnecessary by my physicians." – Richard L. (Rick) Jackson, CEO of Jackson Healthcare.
Alpharetta, GA (Vocus) February 25, 2010
Within the ongoing debate on health care reform, one item of discussion is usually overlooked: the cost of defensive medicine. As more patients sue for medical malpractice and receive larger settlements, many practicing physicians are forced out of necessity to spend more time performing procedures and ordering tests to defend themselves from possible future litigation. This defensive measure adds considerable costs to the already-strained U.S. health care system.
Just how widespread is defensive medicine? A telephone poll conducted by Gallup and commissioned by Jackson Healthcare (Jackson & Coker's parent company) addressed this question to over 460 physicians, revealing some interesting findings. Here's a link to the poll results: http://www.jacksonhealthcare.com/online-media-room/press-releases/gallup-defensive-medicine-release.aspx.
On February 22, 2010, Richard L. (Rick) Jackson, CEO of Jackson Healthcare, discussed the poll results in a forum at the National Press Club in Washington, D.C. entitled "The Human and Economic Cost of Defensive Medicine." Other forum participants included Dr. Jeffrey Segal and Newt Gingrich, who heads the Center for Health Transformation.
Subsequently, the following statement by Mr. Jackson was posted on the blog of the Center for Health Transformation:
Radical Solution Needed to Eliminate Defensive Medicine Costs
I am disturbed by our recent findings that a quarter of every dollar I spend on my medical care is considered medically unnecessary by my physicians.
Why? Physicians can't trust they won't get sued for tests and treatments they have not done. So they order more than is needed purely for documentation, so that they don't lose everything they have.
This is unfair to my physician and me.
Did you know that physicians are personally financially liable for their medical decisions? Contrary to what most Americans believe, physicians are NOT legally protected through their business, employer or insurance. Their career, reputation and personal net worth are at risk each day.
The reality is that costs go up while quality and access go down when physicians are under the constant fear of lawsuits. Traditional Tort Reform will not eliminate defensive medicine. In fact, our research shows that in "Tort Reform" states, physicians practice the same amount of defensive medicine. We need something more radical. Our workers' compensation system appears to be a great model to solve this problem.
The solution to saving $650 billion per year and ELIMINATING defensive medicine requires three steps:
1. Protect physicians from being personally financially liable for unintended errors. (Physicians in many countries like Canada, England, and Sweden do not hold Physicians financially liable for malpractice.)
2. Medical Review Boards would review and determine if negligent treatment has been provided to the patient.
3. Non-medical compensation boards would award consistent fair compensation to patients.
Imagine what our care would be like if our physicians felt free to do what was in our best interest, as patients. Our research shows that 90% of physicians think patients have the "right" to compensation if negligently treated. I believe this system would promote more transparency around mistakes physicians make and, not only increase the number of patients getting compensation, but free physicians to learn from each other and foster an environment of best practices.
Imagine how $6.5 trillion in savings over the next ten years could be used to cover the uninsured. Imagine how much faster patients could be compensated with a workers' comp style system in place. We don't have to wait 10 years to "bend the cost curve." We can save $650 billion a year NOW!
I'm interested in what you think. Can a Workers' Compensation style model work?
Richard Jackson is Chairman and CEO of Atlanta-based http://www.jacksonhealthcare.com/ Jackson Healthcare]. Jackson's staffing and technology companies serve more than two million patients in nearly one thousand hospitals each year.
Additional blog postings on the website of the Center for Health Transformation can be assessed at http://cht.typepad.com/hbhr/2010/02/rick-jackson.html.
###