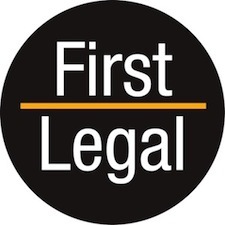 Los Angeles, CA (PRWEB) February 25, 2010
First Legal is proud to announce the acquisition of In-House Services, Inc. as of 2/18/2010. Effective March 1st, First Legal will assume all operations of In-House Services, including client contracts and fulfillment of services. The First Legal Network is the largest network of managed Attorney Services, Investigations and Document Solutions in the Western United States.
David Koff, Senior Operations Manager for In-House Services, is quoted as saying "we are excited about the prospects of continuing to service our clients with and through the dedicated efforts of the First Legal Network. As an attorney service, digital reprographics and facilities management organization, the synergy of this deal will enable us to immediately offer a greater level of service that otherwise would have taken years to grow organically…"
Alex Martinez, Chief Executive Officer for the First Legal Network adds, "the acquisition of In-House is an incredible opportunity for First Legal to naturally expand our services to a broader market segment. The In-House Services Team are 100% professionals in everything they do and I am excited about their addition to our team. Recently, we launched a new company-wide, bottom-up Customer Service initiative with the tagline: 'Consider it done…'. I can't think of a better organization that exemplifies this level of customer service and commitment than the team at In-House Services."
In the short-term, In-House Services personnel can be reached using their existing phone and email contact information. In-House Operations will be relocated to First Legal's new Century City office located at 1999 Avenue of the Stars, Suite 100-C, Los Angeles, CA 90067.
First Legal Network is headquartered in Los Angeles, California and can be reached at 800.889.0111 or via http://www.firstlegalnetwork.com, marketing(at)firstlegalsupport(dot)com.
###