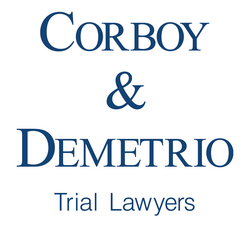 removed or allowed the removal of
Chicago, IL (Vocus) February 25, 2010
An Illinois lawsuit filed Wednesday by Corboy & Demetrio lawyer Dan Kotin claims key evidence was removed from a Chicago taxi cab after the driver alleged sudden acceleration was the cause of the crash. The crash left 38-year-old Joyce Kilburg of Chicago in a coma and with a broken back.
"There's no resale value in a stolen black box. It leads me to believe that it was taken for one reason only—to destroy evidence. Nothing else was touched," said Dan Kotin, the Chicago attorney representing Kilburg.
The lawsuit claims the event data recorder was inside the Ford Crown Victoria on October 8, 2009, two days after the crash, and Kotin has a photo to prove it. Within a day, a protective order was issued on the car which was in a protected lot on North Elston Avenue. But a month later the black box was gone, according to the lawsuit filed Wednesday in Cook County Circuit Court.
Kilburg, who suffered traumatic brain injury and is partially paralyzed, can't remember that night but says, "The box held all the answers and it's upsetting because it was the only thing taken from the car."
Kilburg works in the Illinois Film Office and was riding home on West Sheridan Road and North Winthrop on Oct. 6, 2009, after a Vince Vaughn movie premiere when the cab veered out of control.
The lawsuit claims the driver, Checker Taxi Company Inc. and the owner of the cab "removed or allowed the removal of" the black box, which was material evidence.
The taxi, a Ford Crown Victoria, is the subject of other sudden acceleration accidents, according to Kotin. Because the key evidence is missing in this case, Kilburg may not be able to succeed in a lawsuit against the car's manufacturer, the Chicago lawyer said.
Kilburg was on life support and was not expected to survive. Doctors told her husband to consider taking her off support when she miraculously woke up from her coma.
Cook County Circuit Court case number 09 L 12140
About Corboy & Demetrio
The Chicago personal injury law firm of Corboy & Demetrio is one of the nation's premier law firms. It has acquired more than $3 billion in settlements and verdicts on behalf of its clients. Dan Kotin is a partner at Corboy & Demetrio.
For further information, contact Mary Neville, Communications Director at 312.346.3191
###