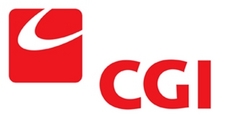 In this, as they do in many other ways, CGI is walking the talk, to make a positive impact in the communities where we live.
Fairfax, VA (Vocus) February 26, 2010
When Harvey Weiner, Director, Consulting Services, CGI Federal, first contacted the Metropolitan Washington, DC Chapter of the Cystic Fibrosis (CF) Foundation 12 years ago, he did it for very personal reasons; his 2-month old daughter Melissa and 3-year old son Matthew had recently been diagnosed with the genetic respiratory and digestive disease. At the time of his children's diagnosis, the average age of survival for a child with CF was about 20 years.
This month, the CF Foundation awarded CGI with the honor of "Corporation of the Year" in recognition of the financial and sponsorship it has provided over the years. Harvey Weiner accepted the award at the Foundation's annual "State of the Science" meeting, where highlights of the research funded by CGI and other donors revealed that the average age of survival for CF patients has now reached nearly 40.
From the beginning, CGI members joined the Weiner family's team and actively participated in the nationwide Great Strides® walk, the Foundation's largest annual fundraiser. This continued for 10 years and in 2007 CGI additionally sponsored an enthusiastic company team that walked alongside the Weiner family. Since then, CGI has served as the title sponsor for the Foundation's Annual Joker's Wild Casino Night, and event that raises nearly $150,000 to fund high tech research for potential new drugs and treatments
Consistent with CGI's culture it became a major supporter of the CF Foundation in 2007, after Harvey approached CGI leadership about the good work that the Foundation was doing to fund research to find a cure. "Without hesitation, Donna Morea (President U.S., India, Europe and Asia) and George Schindler (President, CGI Federal) asked how CGI could help," Harvey says. "In this, as they do in many other ways, CGI is walking the talk, to make a positive impact in the communities where we live."
"We honor CGI for their commitment to the CF Foundation and their "gung-ho" attitude toward participation in our events," said Rachel Aaronson, Director of Special Events for Metropolitan DC's CF Foundation. "We are looking forward to another fantastic year in 2010 with CGI leading the way as a corporate partner."
"At CGI, we call our employees "members" for a very good reason – they are all part of the CGI family," said Nancy Beer Tobin, Vice President, CGI Corporate Social Responsibility. "We are thrilled be a part of the good work the CFF is doing to help find a cure, and to help in supporting Harvey and his family over the years."
About CGI
Founded in 1976, CGI Group Inc. is one of the largest independent information technology and business process services firms in the world. CGI and its affiliated companies employ approximately 26,000 professionals. CGI provides end-to-end IT and business process services to clients worldwide from offices in the United States, Canada, Europe and Asia Pacific as well as from centers of excellence in North America, Europe and India. As at December 31, 2009, CGI's order backlog was $11.4 billion. CGI shares are listed on the NYSE (GIB) and the TSX (GIB.A) and are included in the S&P/TSX Composite Index as well as the S&P/TSX Capped Information Technology and MidCap Indices. Website: http://www.cgi.com.
For more information:
Media
Mara Sheldon
Director, US Media Relations
mara.sheldon(at)cgi(dot)com
703-267-8402
###