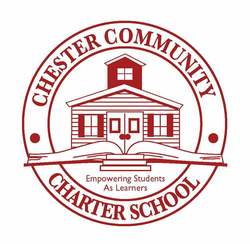 Chester, PA (Vocus) February 26, 2010
Chester Community Charter School (CCCS) today announced that its students, staff and administrators, in an effort to give back to those affected by the earthquake in Port Au Prince, Haiti on January 12, 2010, has taken up a collection for donation to the American Red Cross of Chester, PA, through its "Loose Change for Change" program. The collection initiative, which ran for a total of 10 days and garnered $3,420, encouraged the CCCS family to donate their loose pocket change to assist in providing food, dry goods, water, and other necessities for the people of Haiti.
Steven Lee, CEO, Chester Community Charter School, commenting on the program, said: "Time and time again, the students and staff of this school surprise me by showing their desire to make a difference and opening their hearts to serve those in need. I am so proud to be a part of this team of dedicated individuals, teaching the children the importance of social responsibility and what it means to take a vested interest in the lives of others."
As a reward for their efforts, the classroom and building that raised the most money will be treated to a soft pretzel party.
About Chester Community Charter School
Chester Community Charter School opened its doors on September 9, 1998, serving 97 students from its modest four meeting rooms, in the lobby of the Howard Johnson Hotel. Chester Community Charter School, since, has steadily increased to over 2500 students in ten state-of-the-art buildings. Recently, Chester Community Charter School provided personal laptop computers, through the One Laptop per Child program, to 1400 of their students in grades 3 through 8.
# # #