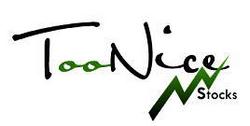 New York, NY (PRWEB) February 26, 2010
TooNiceStocks.com initiates independent research on American Petro-Hunter Inc. - bullish outbreak.
Bullish Outbreak:
A person looking from a technical analysis perspective sees the bulls running wild as the MACD for American Petro-Hunter Inc. is above the signal line, a 9-day moving average. In addition, the MACD is above 0 which implies that the underlying moving averages are trending higher, thus indicating a strong bullish signal. The bullish signals are also supported by the OBV, which shows that the slope of the indicator is positive and indicates there is considerable buying interest. Finally looking at the Price Channel, American Petro-Hunter Inc. is currently at a stable state as shown by the width of its PC. This width is extremely tight and shows low volatility.
Due Diligence:

American Petro-Hunter Inc. has successfully drilled and started production with initial production reaching 240 BPD equivalent of 44º oil at the Rooney Project. They plan to drill 10 additional wells at the Rooney Project, to which the first drill is presently with results. These results are expected to be reported within the near future.
The Company's Position Project is in-production as of July 2009 and the company plans to increase its production from 100 to 400 BPD over the next six months with 2-3 new wells.
American Petro-Hunter's experienced management team, underdeveloped and unexploited reserves, cutting edge well technology, knowledgeable and capable engineers provide the Company with a team that has the "get the job done" attitude.
Their projects all gain from existing pipeline, transportation and infrastructure
The price of oil is expected to rise to $85, as predicted by institutional analysts from all over, so as the oil price rises it will have a direct impact on their bottom line.
Digging Deeper:
Three separate analyst reports has touted the potential and placed target of $3.00, $3.07 and $4.00 per share. To quote from the most recent analyst: "Key value drivers for the Company include: discovery of a new oil field, existing production, a balanced portfolio of assets, favorable industry economics, and a strong management team. Providing the Company raises approximately $4.0 million of capital, we forecast significant top line growth as global energy prices begin trading at attractive levels. Revenues are expected to grow from $0.2 million FYE December 31, 2010 to more than $48.2 million by FYE 2013. American Petro-Hunter Inc. is potentially a lucrative investment opportunity in the oil and gas E&P space."
Their lead expert investment analyst, TOONICE states, "I believe the estimate is conservative for long term, given its relatively small share float and present low market capitalization. Compared or viewed against the low risk potential for realizing their revenue goals, this clearly represents an imminent growth investment for any investor." TOONICE thinks the company is well positioned and continues his "BUY" rating based on technicals, future company developments, great management and sets a short term target of $1.75. To find all quoted statements and referenced news above, please visit http://www.americanpetrohunterinc.com.
"Finding Value in the Undervalued" - http://www.TooNiceStocks.com
Toonicestocks.com ("website") has not been compensated, rather we have initiated our own independent research on American Petro-Hunter Inc. The website is not an investment advisory service, nor a registered investment advisor or broker-dealer and does not purport to tell or suggest which securities customers should buy or sell for themselves. You understand and acknowledge that there is a very high degree of risk involved in trading securities. The website, the authors, the publisher, and all affiliates of website assume no responsibility or liability for your trading and investment results. Factual statements on the website, or in its publications, are made as of the date stated and are subject to change without notice. It should not be assumed that the methods, techniques, or indicators presented in these products will be profitable or that they will not result in losses. Examples presented on Toonicestock.com's website are for educational purposes only. Such set-ups are not solicitations of any order to buy or sell. Accordingly, you should not rely solely on the Information in making any investment. Rather, you should use the Information only as a starting point for doing additional independent research in order to allow you to form your own opinion regarding investments. You should always check with your licensed financial adviser and tax adviser to determine the suitability of any investment. Please view full disclaimer at the website.
###