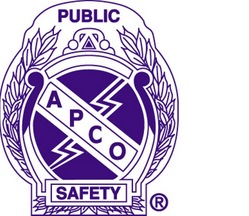 Our nation's state and local public safety leaders have worked tirelessly, cooperatively and positively to demonstrate the dire need for this spectrum
Alexandria, Va. (Vocus) February 26, 2010
The Association of Public-Safety Communications Officials (APCO) International, along with the International Association of Chiefs of Police (IACP), International Association of Fire Chiefs (IAFC), Major Cities Chiefs Association (MCC), Metropolitan Fire Chiefs Association (MFCA), National Emergency Management Association (NEMA) and National Sheriffs' Association (NSA), today expressed their profound disappointment with the Federal Communications Commission's (FCC) announcement recommending re-auction of the D Block spectrum. This action would take a critical national asset away from public safety and give it to the commercial market, effectively precluding public safety's ability to obtain 20 MHz of contiguous spectrum in the 700 MHz band for continuing technological development to secure the nation and its citizens' safety with enhanced capabilities for day-to-day operations and during critical events.
"Our nation's state and local public safety leaders have worked tirelessly, cooperatively and positively to demonstrate the dire need for this spectrum," APCO International President Richard Mirgon said. "The practical and operational field experience of our state and local public safety technology professionals has been overlooked. Unfortunately, the House and Senate Commerce Committees and other members of Congress have failed to recognize the communications needs of our first responders and show the necessary leadership to direct the FCC to reallocate the spectrum for public safety. Public safety needs to own and control this spectrum so that we can use more advanced technology to protect our citizens."
In the absence of Congressional action, current law requires the FCC to auction this critical spectrum. Following the unsuccessful auction of this spectrum in 2009, APCO International, in partnership with IACP, IAFC, MCC, Major County Sheriffs' Association (MCS), MFCA, NEMA, National Emergency Number Association (NENA) and NSA, and in close cooperation with a large and diverse group of leading public safety industry providers, urged Congress to pass legislation directing the FCC to remove any auction requirements for the D Block and to allocate it directly to public safety as part of the nationwide Public Safety Broadband License (PSBL).
"While commercial carriers might need the spectrum for applications like Twitter and Facebook, first responders need the spectrum to protect the public and save lives," Mirgon said. "Our nation's first responders call on Congress to immediately introduce legislation to allocate the D Block to public safety."
Public safety continues to work with Congress and the FCC to ensure allocation of the D Block spectrum. APCO International will comment on other aspects of the National Broadband Plan upon further review. For more information on public safety's position on the plans for the D Block spectrum, visit http://www.d-block.net.
About APCO International
The Association of Public-Safety Communications Officials (APCO) International is the world's oldest and largest professional organization dedicated to the enhancement of public safety communications. APCO International serves the professional needs of its 15,000 members worldwide by creating a platform for setting professional standards, addressing professional issues and providing education, products and services for people who manage, operate, maintain and supply the communications systems used by police, fire and emergency medical dispatch agencies throughout the world. For more information, visit http://www.apcointl.org.
###