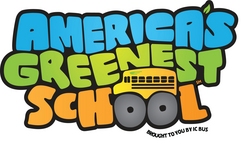 As parents, students and teachers are looking at ways to lead a greener life, school is a great place to show environmental leadership.
Warrenville, IL (PRWEB) February 27, 2010
Last year, nearly 2,000 students from hundreds of schools nationwide competed for the coveted title of "America's Greenest SchoolSM" in the first annual contest sponsored by leading school bus manufacturer IC Bus.
In 2010, the program is expanding to include even more opportunities for students to enter. U.S. Olympic gold medalist Summer Saunders and increasingly popular teen band "The Maine" kicked off this year's contest with a bang. "The Maine" headlined an America's Greenest School 2010 pep rally at Irvington High School – last year's contest winner – in Freemont, Calif.
"As parents, students and teachers are looking at ways to lead a greener life, school is a great place to show environmental leadership," said John McKinney, president of IC Bus. "The America's Greenest School Contest is one way to help educate and influence eco-friendly behavior like riding the bus to school instead of using a passenger car."
Students nationwide are encouraged to submit an entry, such as a photo collection, music, a video, an essay, or photos of a diorama, collage or piece of artwork, which illustrate the vision for how they'd make their school a greener place. "Since every school bus has the capacity to take 36 cars off the road, school bus transportation is inherently eco-friendly. As part of their contest entry, we would like students to demonstrate how their school is committed to green transportation," McKinney added. Contest details and entry guidelines are available at AmericasGreenestSchool.com or http://www.facebook.com/AmericasGreenestSchool. Students have until March 8, 2010 to enter.
IC Bus will select ten finalists and America will choose the winner through online voting. The winner will be announced the week of Earth Day 2010 and the school of the winning entrant will win a hybrid school bus from IC Bus (a $150,000 value), a green audit of their school from a LEED Accredited Professional and approximately $20,000 for their school to use toward a "green" makeover.
Last year, America's votes chose Irvington High School in Fremont, California as the prestigious winner. The school received a hybrid school bus from IC Bus, based on the award-winning essay from 16-year-old Alexander Chen. The hybrid school bus awarded to his school is up to 65 percent more fuel efficient than standard school buses and reduces greenhouse gas emissions by up to 39 percent. It has also been specially engineered with a larger wheelbase to accommodate a wheelchair lift, making it fully compliant with the Americans with Disabilities Act.
Chen also received a $5,000 scholarship and his teacher, who is also the school's green coordinator, Clint Johns, received $3,000 for green school supplies.
Chen's essay outlined the areas where his school has become more energy efficient, including reducing the school's energy use by one third. Irvington High School was the second school in the state of California to be recognized as an Energy StarSM school because of its efforts to reduce energy consumption by connecting computers to power strips, installing timers on exterior lighting and reprogramming classroom thermostats.
Student responsibility was also a key area in Chen's essay. He wrote that students are encouraged to recycle and described the school's food scrap recycling program that diverts waste from landfills.
Riding a school bus is one great way to help the environment. Here are a few green facts from the American School Bus Council:
•One school bus has the capacity to take 36 cars off the road, for a total of 17.3 million cars a year.
•More than 26 million children ride the school bus daily, saving 2.3 billion gallons of fuel each year.
•If an additional 10 percent of children rode school buses, it could save another 300 million gallons of fuel annually.
•School bus models made in 2007 or later incorporate newer engine technology and are 60 times cleaner than those built before 1990
•The daily fuel cost to transport a child to school is $3.68 for a private vehicle, but only 73 cents if that child rides a school bus.
About IC Bus
IC Bus, LLC, of Warrenville, IL, is a wholly-owned subsidiary of Navistar, Inc. (NYSE: NAV). The nation's largest integrated manufacturer of school buses, IC Bus is a global leader in passenger protection, chassis design, engines and ergonomics. The company is also a producer of commercial buses. All IC Bus™ brand buses are sold, serviced and supported through a renowned dealer network that offers an integrated customer program encompassing parts, training and service. Additional information is available at icbus.com.
Media Contact: Dane Roth, (312) 228-6843, Dane.Roth(at)Ketchum(dot)com
Multimedia Release: Multimedia Content Attached
To view the full multimedia news release, please visit: http://americasgreenestschoolinfo.com/
###