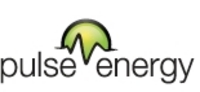 Vancouver, BC (Vocus) February 27, 2010
Pulse Energy, the energy management software provider to the 2010 Olympic Games, released figures from the company's Venue Energy Tracker today revealing a savings of 136,690 kilowatt hours of electricity (kWh) during the second week of competition, which is a 15.4 percent reduction compared to unmonitored consumption levels. That's enough for Katie Weatherston, a Canadian women's ice hockey player, to play 747,516 full periods of hockey.
Using Pulse Energy's software, the Venue Energy Tracker monitors energy consumption at nine key Olympic sites and venues, marking the first time in Olympic history that venues have monitored and publicly reported on energy consumption during the Games. Each participating site has a dashboard monitoring real-time energy usage, enabling facility managers to make instant adjustments to venue energy use.
According to the Venue Energy Tracker, Canada Hockey Place achieved a high level of energy savings this week by consuming 24,624 kWh less than what the venue would have used if the current sustainability measures were not in place.
For information on additional venues visit the tracker at http://www.VenueEnergyTracker.com.
About Pulse Energy:
Pulse Energy was founded in 2006 to make a rapid and significant impact on the energy efficiency of the world's buildings. Its Energy Management Software technology, Pulse™, was developed in partnership with a number of leading organizations with advanced building automation and metering systems already in place. By designing the entire product around the needs of facility managers, energy managers, operations managers, and executives, Pulse has created an energy management solution of unrivaled accuracy, ease of use and relevance. In fact, Pulse™ has been recognized by the UC Berkeley Center for the Built Environment as one of the top three products in the energy visualization market.
For more information, visit http://www.pulseenergy.com.
###