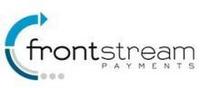 "Our goal," stated Mr. Seibels "is to build on FrontStream's commitment to offer merchants a single, comprehensive solution that provides a solid, scalable foundation for credit, debit and merchant card processing. The company has a strong group of entre
Lacey, WA (PRWEB) February 27, 2010
Since 2007, under the leadership of CEO and Founder, Emmet Seibels, the company has provided robust products, reliable customer support, and quick response to the needs of retail, hospitality, restaurant, transportation, petroleum and e-commerce merchant payment environments. More recently, FrontStream has become an up-and-coming player in the arena of payment software integration and end-to-end payment processing solutions.
To further its growth, FrontStream will continue to seek out and combine a diversified portfolio of industry strengths that include:

Development, promotion, training and recruitment of great people
Continued expansion of best in class technology and product suites
Enhanced back office support services for merchants and sales agents
Continuously enhance customer service and merchant retention programs
The company's mission has always been to bring real, tangible value to businesses of all sizes and industries within the merchant marketplace. To learn more about the company, please visit http://www.FrontstreamPayments.com.
About FrontStream Payments:
FrontStream Payments, based in Brentwood, TN, is a leading provider of payments products and services to small and medium-sized businesses and independent credit card sales organizations. Offerings include turnkey solutions that enable merchants to increase revenues through the acceptance of credit and debit cards.
CONTACT INFORMATION:
Chase Perry / 615-377-3799 ext 103
-- Vice President of Corporate Development
###