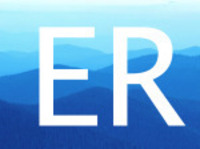 Find a problem in this world that you are passionate about and solve it. It's a simple as that. -- Neil Patel
Houston, TX (PRWEB) February 10, 2010
With the launch of its website in July 2009, Enjoy-Retirement-Jobs.com set out to provide reliable, up-to-date information for its readers searching for the path to "the good life" during retirement.  Enjoy-Retirement-Jobs.com knows that people are healthiest and happiest when following their own passions, and seeks to provide information on a wide variety of vocations and occupations. Searchers will find up-to-date relevant information regarding Social Security, financial calculators, online opportunities, interviews, articles, plus a way to build a free mini site. Follow the Decision Tree for easy assistance in evaluating and defining alternatives.
A recent posting on the Enjoy-Retirement-Jobs.com website is the new interview with Neil Patel, co-founder of Crazy Eggs and KISSmetrics.  Patel, known as a tenacious blogger and serial entrepreneur, was named one of the top influencers on the web by the Wall Street Journal by the age of 21.  In addition, Patel has been named one of the top 100 bloggers by Technorati.  In his interview, Patel shares his views on entrepreneurship issues affecting all of us.  He advises " Find a problem in this world that you are passionate about and solve it. It's a simple as that." Seasoned entrepreneurs or those just starting out will find valid, useful tips.  Read the full interview at the Interviews - Quicksprout section of the site.
Enjoy-Retirement-Jobs.com also lists ways to locate job opportunities.  Find real online jobs and the best products to sell online. Learn how to buy a business or start one, review franchise ideas, and learn how to network successfully using tools like Facebook and Twitter.   
A valuable resource on the Enjoy-Retirement-Jobs.com website is the free e-book, "Social Security Administration - What Is It and How Does It Work?"  It provides information to those wanting to know exactly what Social Security is and how to the use Social Security website most effectively.  It answers questions about tax rates, limits, as well as questions about the best timing for a spouse to claim benefits.   The e-book is online at the http://www.enjoy-retirement-jobs.com/social-security-adm.html [Free e-Books section of the website and available for free download in PDF format.
For individuals looking for retirement hobbies or voluntarism opportunities, Enjoy-Retirement-Jobs.com provides numerous suggestions and designed to help make those connections.
The guiding principle of the website, as stated by the founder and owner is, "Do more than follow your passion -- LIVE  IT!"  For more information, visit Enjoy-Retirement-Jobs.com and follow them at Facebook and Twitter to get started on the best dream jobs.
About Enjoy-Retirement-Jobs.com:
The guide to vocations after retirement (http://www.Enjoy-Retirement-Jobs.com) is edited by Donald D'Armond. He is a husband, father, grandfather, 35 year veteran of the energy industry, licensed professional engineer in the State of Texas, entrepreneur, classic car restorer, and Vietnam Veteran. 
Media Contact:
Donald D'Armond
Blue Impala, L.L.C. for Enjoy-Retirement-Jobs.com
281-733-6455
###