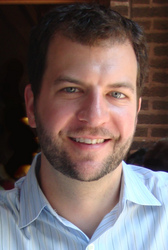 So many people are fed up with mind-numbing medication and standardized talk therapy. Fortunately, there are effective and natural alternatives.
Chicago, IL (PRWEB) February 9, 2010
Over 40 million Americans suffer from anxiety disorders, a figure that doesn't include the bulk of society's garden-variety worriers . Typical anxiety treatment includes prescribing powerful antidepressants or anti-anxiety medication with many side effects. Patients often complain of dehydration, surreal or out-of-body sensations, sexual insensitivity, weight gain, and extreme drowsiness. "Fortunately, there are many life changes and relaxation techniques that anyone can apply to find relief naturally." Says Steve Pavilanis, former extreme anxiety sufferer and author of "A Life Less Anxious: Freedom from panic attacks and social anxiety without drugs or therapy."
After experiencing the terror of panic attacks and social anxiety himself, Steve went on a quest to discover just what was causing the problem. There were a combination of factors causing him excessive worry and stress. He analyzed and addressed each one and now is free from the fearful existence his life once was. The terrific part for you is this: he's documented what worked for him and shares precisely how you can apply what he's already learned.
In his new book, Steve confides his own former problems with panic attacks and anxiety in an interesting and humorous way. He shares exactly which techniques worked well, describing them in an easy to follow step-by-step format so you can apply them, too. Scattered throughout the book are inspiring quotes from others who have conquered serious life obstacles. Finally, an anxiety hierarchy worksheet is included for you to determine which of your anxiety issues need most attention. Detailed instructions and an example are supplied for how to best use the worksheet to overcome your fears.
Tim Ursiny, PhD, author of The Confidence Plan and The Coward's Guide to Conflict, said "A Life Less Anxious is practical and genuine. In current times where we medicate first and ask questions later, it is great to have a resource to help people deal with their anxiety using proven techniques."
Anxiety is very treatable, and help is available.
Media: Contact author for interviews or review copies.
For book cover art, synopsis and author pictures click here.
The book retails for $15.95 and can be purchased from Amazon.com. The ebook version is available at alifelessanxious.com.
###