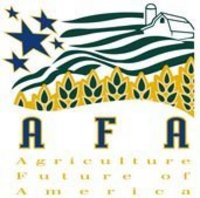 "To provide the foundation for college men and women to receive the tools they need to be a new generation of leaders in agriculture." -AFA President and CEO, Russ Weathers
Kansas City, MO (PRWEB) March 8, 2010
Agriculture Future of America (AFA) provides support to future leaders in agriculture from across the country through the AFA Leader and Academic Scholarship program. Scholarships seek to identify young leaders in the agriculture and food industry to enter AFA's leader development program and receive an academic scholarship the second semester of the freshman year.
Scholarships are available to graduating high school seniors enrolling in agriculture-related, four-year degree programs across the nation.
AFA scholarship award details and eligibility criteria are as follows:
•$2,600 award: $1,000 leader development award to attend the AFA Leaders Conference (November 4-7, 2010 in Kansas City, MO) and a $1,600 academic scholarship upon successful attendance of the AFA Leaders Conference. Academic scholarship may be used for tuition and fees.
•Scholarship recipients will be selected on the basis of career vision and goal, leader and community involvement, and financial need.
•Applicants must have a cumulative GPA of 3.0 or higher.
The application deadline is March 31, 2010.
Interested individuals may apply here:
https://agfuture.wufoo.com/forms/2010-afa-leader-academic-scholarship-application/
AFA is a not-for-profit organization with the mission to identify, encourage and support outstanding men and women preparing for careers in agriculture. AFA provides scholarships, leader and career development training, and access to industry experiences for collegiate students and young professionals.
Please contact Nancy Barcus at (888) 472-4232 with questions or to learn more about AFA.
###