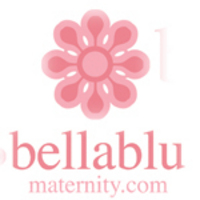 Edmond, OK (PRWEB) March 15, 2010
BellaBlu Maternity is excited to announce the expansion of its single store located in Edmond, Oklahoma. Due to the recent success and high demand of high quality maternity clothes, BellaBlu Maternity is expanding our current retail store and plans to open additional stores in the northwest Oklahoma City area as well as the Norman and Tulsa areas.
The original retail store in Edmond has recently added five highly recognized maternity lines to add to its prestige of being the most popular maternity store in Oklahoma. With the addition of these lines, BellaBlu has opened up several new avenues for its customers to be able to choose the more trendy styles of maternity clothing that fit their tastes and preferences.
BellaBlu Maternity has always striven to provide an excellent selection of high quality maternity clothing at affordable pricing. It is important for pregnant moms to look good during those special 9 months, this is why BellaBlu Maternity strives for excellent customer service to its local customers as well as their online maternity clothing buyers. As BellaBlu Maternity continues to expand and add additional maternity clothing stores, an even greater selection of maternity wear that is now becoming more fashionable every season will be provided to more pregnant women. From the casual trendy styles, to the corporate working mom who requires a more selective type of maternity clothing for the working environment, BellaBlu Maternity has it all.
As always, BellaBlu Maternity continues to offer a wide selection of diaper bags, shopping cart & high chair covers, and baby bedding as well.
BellaBlu Maternity is currently located at 323 South Blackwelder Ave. Edmond, OK 73034. Our customer service phone number is 866-406-4135 and can be reached Monday thru Saturday 10 a.m. to 6 p.m. CST.
# # #