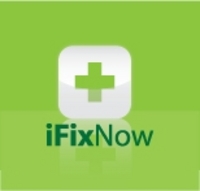 Affordable Apple iPad and iPhone repair service, in 20 minutes, while you wait.
Los Angeles, CA (PRWEB) March 26, 2010
iFixNow.com, with the experience of over 1,000 Apple iPhone 3G and iPhone 3GS repair services performed in the Los Angeles Metro Area, brings the best service to the newest gadget in town, the iPad.
"Yes, now we are offering local service, in Los Angeles, California, for Apple iPad repairs. iFixNow.com can repair almost any iPad-related problem. However one of our most popular services are broken or cracked iPad screen, glass or digitizer. If you happen to drop your iPad, crack its screen or your dog tries to play with your newly acquired gadget, you are just 30 minutes away from the solution to your chores. Just give us a call to our hot line 1 (888) 998-0777, set up an appointment, and while you wait you'll have your iPad fixed and returned to you, as new, in less than 30 minutes," said Hector, owner of the business.
They even give a 90-day warranty, and it will cost you less than half what Apple will be willing to charge you for such an accident. Rated as the best iPhone repair service in Los Angeles, California, ifixnow.com now saving one iPad at a time.
# # #