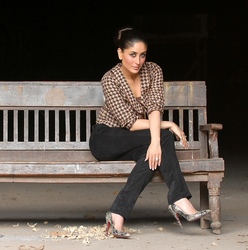 Bookmark Us For Your Entertainment Needs
(PRWEB) March 11, 2010
Indian Bollywood Masala has now announced new features for all their readers and subscribers to make it a pleasant stay with them.
The blogspot which is still in early days of its inception has announced that the users can just mail them which type of content they want on the blog. The blogspot has created ripples in the blogging word announcing that the user can also write to them if they find any objectionable content on the blog.
"Now we can say that we are purely user based blogspot. As we said earlier we are here in the market for top class entertainment. We intend to provide only unwatermaked original pictures of the celebs. And here we take a new step to consolidate our promise," Mrs Gupta said in a conference.
According to official sources the blogspot has grown more then expected in terms of their users across the globe. Taking the fact into count that its only a blogspot , the blogspot has spent a lots of money in its promotion itself.
"Yes, we are spending money for public interest. We hope to make this count in the entertainment industry. But still I feel we need more readers. So I urge you to join our community either by subscribing us for daily post or following us," Mrs Gupta said as final words at the press conference.
The blogspot has also added a disclaimer at the bottom widget to disqualify any kind of future dispute.
"The another good thing is that we have got the approval from the major blog directories. All the directories have been added to the bottom widget as well"
Blogspot address:
http://indian-bollywood-masala.blogspot.com/
###