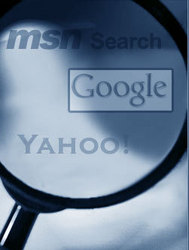 "Search Engine Optimization Made Easy with Us....!!"
(PRWEB) March 15, 2010
Indian SEO Services remains at the top of Cheapest SEO Services providers across the world. And now the company has announced the cheapest social bookmarking package for its clients across the globe.
Within first year of its inception, blog has got a wide client data base ranging from Asia to Europe. According to official sources, the company has delayed its web site launch.
"We are doing more then fine with our blog itself. We have got a team of more then 50 to serve our widest of client database across the globe. And we are not bothered to jump in our website launch. We are pretty fine the ongoing progress of the blog." Mr Singal said heading in press conference.
Indian SEO Services provides directory submission, article submission, and video marketing and press release services.
"We are offering complete search Engine optimization solutions. We are right now providing services in discreet segment as well as full ranking packages." Mr. Supade said when asked about services in details.
Indian SEO Services has already got popularity among SEO segment. The company is providing the cheapest SEO services without compromising on the quality front.
"We are in the business to stay. We would like to set bench marks in the SEO quality services. And we are keen to our customer satisfaction." Mr. Singal said on the working strategy of the company.
The company provides various services but the bookmark services are getting popular among clients. The company plans to come with supporting blogs for a detail description of each service.
Company official blog site:
http://blog.indian-seo-services.com/
# # #