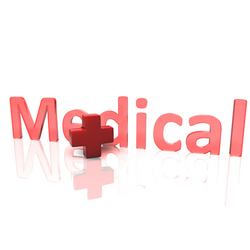 Let Hakuna take the labor out of writing an employee schedule.
Bellingham, WA (PRWEB) March 8, 2010
Hakuna is proud to announce the release of its medical staff scheduling software. Hakuna understands that in medical emergencies there is no time to be understaffed or worrying about an employee schedule. Hakuna's scheduling software ensures each schedule has the right nurse, ambulance driver, EMT, or doctor scheduled for each shift.
In the medical field there is no time for second guessing, no time to wonder if someone has your back, and certainly no time to decide if this is the right day to be working. The medical field moves to fast, and if medical staff members are spending time worrying about their schedule, rather than the task at hand someone is going to suffer.
Hakuna Staff Scheduling Software eliminates the concern over writing an employee schedule. The medical staff managers simply enter each employee into the application, along with their availability, then set up how many staff they need for each shift, then simply click a button to generate the schedule. The rest is up to Hakuna's scheduling algorithm.
Hakuna's scheduling algorithm compares all of your employees on numerous levels to ensure each medical employee gets the shifts they need at the times they want them. Managers have the final say over the schedule before it is published, but Hakuna certainly guides the medical manager down the right path.
As medical costs rise, and insurance rates follow, there needs to be a way to cut costs in the medical industry. Hakuna allows for reduction in labor costs by ensuring only the employees that are needed for each shift are actually scheduled. Hakuna also allows managers to get out of the office and back on the floor because they are not hunched over writing the next weeks employee schedule.
Hakuna also does its part to help the environment. By keeping schedules online, there is not need to print out schedules, or for medical employees to print/copy the schedule. Hakuna allows each employee a personal login to check their schedule and requests days off. Managers generate schedules online, and can monitor each shift from an Internet connection. All together, one company using Hakuna does not save the environment, but hundreds of companies using Hakuna can help change the world!
There is simply no better option for medical employee scheduling software than Hakuna.
# # #