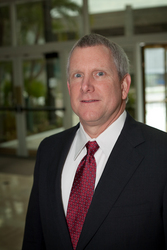 Kobie Marketing serves some of the world's most powerful brands with some of the most innovative loyalty marketing solutions in the industry. I'm extremely excited to leverage these tools to help our clients drive engagement with their brands.
St. Petersburg, FL (PRWEB) March 1, 2010
Kobie Marketing, a leading loyalty marketing and technology agency, today announced the hiring of Patrick Venker as the company's new Director of Strategic Services. In this role, Patrick will oversee the company's strategic services division and he will provide leadership to marketing and campaign management. Patrick is joining the Kobie team during an era of unprecedented growth for the innovative loyalty marketing agency.
"We are extremely excited to add someone with Patrick's expertise to our team," said Michael Hemsey, President of Kobie Marketing. "On top of the marketing and strategic management experience he brings to the table, Patrick truly understands the value that loyalty marketing efforts bring to our clients. Patrick was brought on board to lead the continued growth of our strategic services division."
"Kobie Marketing serves some of the world's most powerful brands with some of the most innovative proprietary software and solutions in the loyalty marketing industry," said Venker. "I'm extremely excited for the chance to leverage these tools to help our clients enhance their loyalty strategies, profits, and drive customer engagement with their brands."
Venker brings a wealth of experience to his new role. Prior to joining Kobie Marketing, he spent the past 20 years cultivating a rich background in analytics, loyalty shopper card marketing, household panel studies, direct marketing, customer segmentation, campaign measurement, and strategic marketing through several key posts. Most recently, Venker was Vice President, Group Client Director at The Nielsen Company where he managed an analytical team for Coca Cola North America. He also spent 17 years at Catalina Marketing and served as Vice President, Analytical Services where he built the Analytics department from inception to over 40 employees. During his tenure, he worked with several Fortune 500 clients, including Proctor & Gamble, Nestle, Coca Cola, General Mills, ConAgra, Unilever, Target, Safeway, Tyson, Ralston Purina, MCI Communications, Maritz and Campbells.
Venker holds an MBA from Southern Illinois University – Edwardsville and a BS in Finance from the University of Florida. Venker has overseen several international expansion efforts in Japan, Italy and France and is a proven thought leader who has developed numerous behavior-based analytic studies and consulted with several distinguished research companies, including Nielsen, IRI, and MMA.
About Kobie Marketing:
Kobie is an award-winning loyalty marketing and technology firm with nearly two decades of experience in managing loyalty programs; developing award-winning advertising campaigns; and developing and integrating robust and innovative technology platforms that have transformed customer interactions in the loyalty industry. Kobie has experience with a diverse client base, including Verizon, Bank of America, MBNA, Royal Bank of Canada, Barnes & Noble, Cingular, Samsung, Advanta, Avon, and CBS Sportsline. Visit Kobie at http://www.kobie.com to find out more about this unique and innovative company.
###