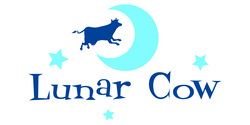 Our goal is to provide a well designed product that is visitor focused, flexibly oriented that evokes emotion and enhanced by life experiences
Akron, OH (PRWEB) March 8, 2010
Lunar Cow Design headquartered in Akron, Ohio, is a branding and marketing communications firm that specializes in destination marketing. Lunar Cow Design assists its clients with Web Site design, traditional creative design, print, interactive and multimedia services to solve problems creatively. Lunar Cow provides its services to destination marketers which includes Convention and Visitors Bureaus, Chambers of Commerce, Amusement Parks, Performing Arts, Zoo's, Science Centers and Aquariums. Lunar Cow helps to grow their clients' businesses by strengthening their brand communications over the Web, in print and through multimedia.
Lunar Cow recently received 4 "ADDY" Awards at the 2010 ADDY Awards Ceremony presented in Akron, Ohio by The Advertising Federation of Greater Akron (AFGA).
The ADDY Awards program is the largest advertising competition in the world. With over 60,000 entries annually, the ADDY Awards are the world's largest and arguably toughest advertising competition. The ADDY Awards represents the true spirit of creative excellence by recognizing all forms of advertising from media of all types, creative by all sizes and entrants of all levels from anywhere in the world. The American Advertising Federation, a non-profit industry association conducts the ADDY Awards program through its 200 member advertising clubs and 15 districts. It is the only creative awards program administered by the advertising industry for the industry.
Lunar Cow was presented with a Gold ADDY Award in the category of "Elements of Advertising, Logo Media Business to Business for its "Brewers Best" product logo which was produced for LD Carlson.
Lunar Cow was also presented with a Silver ADDY Award in the category of "Direct Marketing, Specialty Advertising, Media Kit Business to Business for its "Fright Fest Coffin" Media Kit which was produced for Six Flags Great America.
A second Silver ADDY Award was presented to Lunar Cow Design in the category of "Interactive Media, Micro or Mini Site, E Portal Business to Business for its "Odin E-portal" which was produced for Six Flags Discovery Kingdom.
The third Silver ADDY Award was presented to Lunar Cow Design in the category of "Interactive Media, Interactive Business to Business, CD Rom for its "Buccaneer Battle Media CD" which was produced for Six Flags Great America.
As commented by Benjamin Harris, President of Lunar Cow, "We provide flexible modular business solutions that consolidate and streamline our clients' projects by allowing deep site exploration accentuating clean, modern design infused by our creativity, intelligence, humor and robust experience. Our goal is to provide a well designed product that is visitor focused, flexibly oriented that evokes emotion and enhanced by life experiences. Lunar Cow provides a platform that allows our client's to engage their users on their level, which creates a harmony of producing a message that is not heard once, but revisited and remembered.
Lunar Cow's primary focus is to create solutions that are innovative and memorable. Our solutions are designed to entertain the eye as well as the individual. Lunar Cow's "Narrative Concept" allows us create a story that informs and drives our design solutions. We attempt to blur the boundaries between disciplines and ideas. We are honored to have received these awards on behalf of our clients and staff members. Specials thanks goes to Brian Masuga, Becky Masuga, and Adam Neff for their hard work, dedication and creative vision."
For additional information, please contact Benjamin Harris 330.253.9000, Ben@Lunarcow.com, Lunar Cow Design, 120 East Mill Street, Suite #415, Akron, Ohio 44308.
###