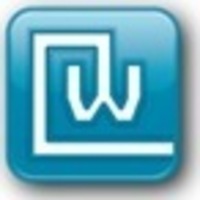 Austin, TX (PRWEB) March 1, 2010
Star Nine Ventures™, an Austin-based venture creation company focused on highly competitive search verticals, is proud to announce the debut of WhoLinksToMe PRO™, their highly anticipated link building and analysis tool, at South by Southwest Interactive 2010.
WhoLinksToMe PRO™ is a long-awaited solution for SEO professionals who want accurate and up-to-date link profile data, detailed competitive market intelligence, and streamlined link building tools. With WhoLinksToMe PRO™, the market has its undisputed leader, an easy-to-use service designed with the needs of agencies, online marketing professionals, and anyone who owns or manages a website in mind.
Powered by Star Nine Ventures™ proprietary WhoLinksToMe® Web index and state-of-the-art network architecture, WhoLinksToMe PRO™ offers a broader, more detailed view of the deep interlinking structure of the Web than ever before. WhoLinksToMe PRO™ goes above and beyond the previous industry standard for link building tools, providing users with actionable link intelligence they can use to identify valuable link prospects, gain insight into competitors' search strategies, and determine which keyword targets will deliver the highest conversions.
"We debuted the beta version of WhoLinksToMe™ at last year's SXSW conference, and are proud to introduce WhoLinksToMe PRO at SXSW Interactive 2010, one of the premiere technology conferences in the world, and an Austin institution," said David Breshears, Director of Product Development at Star Nine Ventures™. "After a year of intensive development, we're confident that WhoLinksToMe PRO will set the standard for professional-grade link building and analysis tools."
About WhoLinksToMe.com™:
WhoLinksToMe Pro is a premium link building and analysis tool designed for agencies, online marketing professionals, and anyone who owns or manages a website. With WhoLinksToMe's comprehensive link reports, users can optimize their link profile to improve search performance, discover untapped markets to increase customer acquisition, and establish authority and build trust online. For more information, visit http://www.WhoLinksToMe.com.
About Star Nine Ventures®:
Based in Austin, Texas, Star Nine Ventures is a marketing-driven venture creation company targeting a wide range of national business-to-consumer online marketplaces, including debt consolidation, real estate, home security, student financial literacy, and online learning. Star Nine's core mission is to build businesses that provide exemplary consumer experiences and unparalleled customer service. With a world-class team of marketing and development professionals, Star Nine Ventures has a proven record of success in highly competitive markets, and the ability to take ideas from concept to market quickly and cost-effectively, with products and services that consistently rank among the best of breed. In addition to B2C commercial sites, Star Nine Ventures also offers enterprise-level link building and analysis tools for online marketing professionals, designed and developed to meet their own exacting standards.
Visit http://www.StarNine.com to learn more.
For More Information Contact:
Ace Elliott
1604 Nueces St.
Austin, TX 78701
512-538-2215
mediarelations (at) starnine (dot) com
###