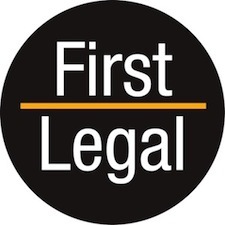 Los Angeles, CA (PRWEB) March 1, 2010
Today, the First Legal Network announced the newest member of its Network, First Digital Solutions.
Alex Martinez, Chief Executive Officer for the First Legal Network is quoted as saying, "traditionally all of our Document Management Solutions have been provided by our network company First Reprographics. However, as the need for localized facilities across California and Arizona has risen with respect to traditional litigation copy, document production, scanning and coding, as well as EDD, we decided to separate those services from our traditional Subpoena Photocopy and Deposition Officer services. This will allow us to improve our customer service across the board; providing localized document production services under the company name First Digital Solutions, at the same time centralizing our Subpoena Photocopy services through First Reprographics."
First Digital Solutions will be spearheaded by Mr. Willy Rodas, a certified photocopy services professional himself with over 20 years of Attorney Services experience. Mr. Rodas will assume the role of Vice President, First Digital Solutions effective immediately.
First Digital Solutions will be headquartered at 1511 West Beverly Blvd, Los Angeles, CA 90026 and can be reached at 866.993.5061. The company will begin operations by opening dedicated facilities in Century City, San Francisco, San Diego and downtown Los Angeles with additional satellite offices in California and Arizona opening within the next quarter.
First Reprographics will remain at 20809 Higgins Court, Torrance, CA 90501 and can reached at 877.591.9979.
For more details and a list of services as well as office locations, please visit http://www.firstdigitalsolutions.com.
First Legal Network is headquartered in Los Angeles, California and can be reached at 800.889.0111 or via http://www.firstlegalnetwork.com, marketing(at)firstlegalsupport(dot)com.
###