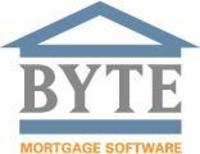 This integration is fully operational today in BytePro and ready for Byte Software's customers to order appraisals"
Kirkland, WA (PRWEB) March 2, 2010
Byte Software, a complete mortgage software solution providing banks, credit unions, mortgage bankers and mortgage brokers loan origination software from beginning to end, partnered with StreetLinks National Appraisal Services to offer a full suite of compliant and warranted valuation products to their customers. StreetLinks is a national appraisal management company (AMC) meeting all HVCC and FHA compliance requirements and all state and federal appraiser independence regulations. The integration in BytePro software speeds the process of ordering an appraisal by connecting directly with StreetLinks and eliminating duplicate entry. Data flows from BytePro to StreetLinks with a simple "click."
StreetLinks is the only national AMC that offers a 100% Loss Warranty of Appraisal Quality and a Performance Guarantee that actually pays if service and quality levels fail. An innovator in the appraisal management marketplace with its industry-first Certificate of Compliance and TILA-Trigger™ technology, StreetLinks performs a manual quality control review of every appraisal to ensure underwriter-ready reports.
When Byte Software customers order an appraisal report through StreetLinks, they will find a new prepayment processing system allowing upfront payment for appraisals within BytePro. StreetLinks accepts, handles, and processes major credit cards, debit cards, and e-checks with no extra fees passed on to the client. BytePro makes this process secure and simple for the user.
"This integration is fully operational today in BytePro and ready for Byte Software's customers to order appraisals," stated Tony Ebeyer, StreetLinks COO. "We look forward to providing Byte users with easy access to our industry-leading, fully compliant appraisal solution."
About Byte Software
Byte Software, founded in 1985 by mortgage professionals, is a leading provider of mortgage software solutions for banks, brokers and credit unions. Byte Software products streamline processes used by originators, processors and closers, allowing them to focus on generating additional business and revenue. Byte Software is a wholly-owned subsidiary of CBCInnovis, a leading provider of real estate settlement services and fraud prevention solutions. To learn more about Byte Software visit http://www.bytesoftware.com or call 800.695.1008.
About StreetLinks Inc.
StreetLinks National Appraisal Services is a real estate appraisal management company that provides nationwide valuation services to lenders and other mortgage origination firms. The company specializes in providing comprehensive valuation solutions that provide its clients the ability to engage StreetLinks for all real estate appraisal-related procurement, management, accounting, tracking and reporting functions. StreetLinks operates under a "Non-Influence" methodology which maintains the anonymity of the appraiser from the originating firm, providing StreetLinks clients the assurance of compliance with existing and proposed regulation/legislation surrounding the collateral valuation process as well as promoting enhanced portfolio performance. For more information, call 800.778.4788 or visit http://www.StreetLinks.com.
###