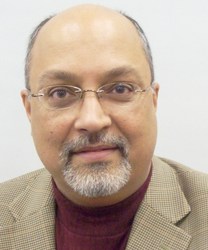 Orlando, FL (Vocus) March 1, 2010
In June 2009, finding no evidence to support the complainant, the State Attorney General's Office dismissed the allegation of bike theft against Dr. Abdul S. Rao, Ex-Dean, College of Medicine, University of South Florida Health (USF) and current Chief Executive Officer and Chief Research Officer, the Institute of Women's Health of North America (IWHNA). It is generally believed that this unwarranted allegation was deliberately made by the members of the deposed leadership at Johnnie B. Byrd, Sr. Alzheimer's Center and Research Institute (Byrd) against Dr. Rao as retaliation for his much-needed and Board-approved actions to salvage this entity from an impending financial and administrative crisis.
Byrd Institute was established as an independent non-profit research entity in the State of Florida. It opened its door to a new state-of-the art facility in 2007 which is located on the USF campus. Right from the inception of this organization, there has been a bitter public and private debate between the members of the leadership and Boards of USF and the Institute. The University rightfully insisted that primarily because of its physical location and its comparable research mission, the Byrd Institute should be part of its infrastructure; a position, which at that time, was strongly opposed by the leadership of the Institute. However, in Spring of 2008, discontinuation of State funding and impending financial crisis prompted the Byrd Board to change their position and as a consequence they approached the University to integrate this Institute into its existing infrastructure. Given that the primary mission of Byrd was to conduct cutting-edge research in the area of Alzheimer's disease and related memory disorders, Dr. Rao, in his role as Vice Dean for Research, College of Medicine, USF was appointed the Chief Operating Officer of the Institute with a mandate to right-size it's human and financial capital and to transform its basic, translational and clinical research enterprises.
Working with the leadership at both Institutions and with timely feedback from Byrd staff, Dr. Rao developed a strategic plan to salvage the Institute which was ultimately approved for implementation by the newly-established Joint USF/Byrd Board. It required relieving >19 non-essential staff of their appointments at Byrd with major overhaul of its administrative infrastructure as well as its basic and clinical research enterprises. To best serve patients (and their caregivers) with Alzheimer's and related memory disorders, Dr. Rao established a multidisciplinary Alzheimer's Disease Comprehensive Clinical Care Center at Byrd which integrated the limited clinical services that were available at Byrd with those at the Eric Pfeiffer Suncoast & Gerontology Research Center and with the memory disorder clinics in the Department of Psychiatry at USF. This was the first such entity of its kind in the State of Florida. Dr. Rao also created new core facilities and vivarium at Byrd and started the process of co-locating NIH funded researchers working in the area of memory disorders at USF in contiguous research labs to create a critical mass of investigators for optimal interdisciplinary discovery and innovation. In honoring the State-wide mission of the Institute, Dr. Rao also reached out to key stakeholders across the State creating and enhancing synergy and collaborations with other academic medical centers, Alzheimer's Association, State agencies and public and private foundations and hospitals. His ultimate goal was to create a nationally and internationally recognized center for research, clinical care and education in the area of Alzheimer's disease and related memory disorders.
As is true for any organization that is forced by external factors to undertake radical restructuring, Dr. Rao's efforts and hard work while appreciated by most were not valued by a handful of individuals who largely represented the deposed leadership of the Institute. This was very unfortunate since Dr. Rao championed for their retention in the University after Byrd's integration and continued to seek their valuable advice and input in the development and subsequent implementation of the strategic plan.
On February 09, 2009, Dr. Rao allowed Mr. Victor Waiters, a homeless African-American man (who lived near the campus and frequently worked as a handyman for many faculty and staff at USF) to borrow a used $20 bike from Byrd that Dr. Rao assumed was abandoned by the staff who were dismissed earlier during restructuring. While the bike was safely returned the following day, the Byrd staff that apparently owned the bike and worked in the laboratory of deposed CEO, elected to file charges AFTER the bike was retuned and subsequent to his conversation with Dr. Rao who apologized for his misunderstanding and for assuming that the bike (which was unlocked) was abandoned. THE STATE HOWEVER, DID NOT FIND ANY MERIT IN THE CASE AND DISMISSED THE ALLEGATION (Case #: 2009-013454). In most instances such an act would have been hailed as altruistic and Dr. Rao would have been commended for helping a homeless African-American individual. However, in this particular case, the incidence was unjustifiably magnified reflecting what many believe a deep-seated animosity between the deposed leadership at Byrd and the new administration. Coincidentally at the time when this incidence transpired, Dr. Rao was already negotiating the terms of his contract with IWHNA which, he ultimately joined as CEO and Chief Research Officer as of March 01, 2009.
###