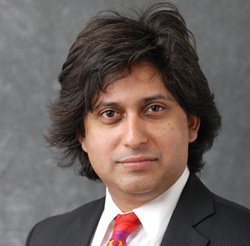 ...incorporating insights from neuroscience could transform economics, by providing a much better understanding of everything from people's reactions to advertising to decisions to go on strike...
(PRWEB) March 2, 2010
ctp announces a key leadership event in Zurich, Switzerland. Dr Srini Pillay, Harvard Medical School, is the lead speaker at the 1/2 day seminar which will be introducing the exploding field of neuroscience and neuroleadership. Mike Pagan, UK, one of England's premiere professional speakers, will be moderating the event. Andy Habermacher, CEO of ctp, will be complementing Dr Srini Pillay by introducing the topic of neuromessaging: how to communicate more effectively to the mind.
The event will be held at the Park Hyatt, Zurich, Switzerland on March 10th 2010, between 3pm and 7pm. It will be followed by networking drinks and snacks. "This is a perfect opportunity to learn about the latest research into leadership, gain practical insights into running businesses and to socialise with other like-minded leaders." Andy Habermacher CEO of ctp noted.
Neuroscience is redefining how we think about human information processing, decision-making and motives. Maximizing Profit through Social Intelligence will approach aspects of this that are essential to leaders. Aspects of social intelligence will be shown to be of critical importance in leadership and running businesses and, rather than being a contradiction to profit motives, are essential elements.
"Social intelligence will make your business more profitable, exciting, rewarding and stimulating and more importantly: deeply satisfying for all involved. Whatever the size of your business - from the largest multinational to a small regional provider" Dr Srini Pillay noted.
Dr Srini PIllay is Assistant Clinical Professor of Psychiatry at Harvard Medical School. He has over 15 years experience in brain imaging research. He is in addition CEO of Neurobusiness Group - an international collaboration of researchers, coaches, leadership developmental experts and senior leaders. NBG's mission is to bring research-proven strategies in social intelligence to business practices.
Mike Pagan will be moderating and complementing topics with his non-nonsense approach to practical business. "I am delighted and excited to have got such a high calibre team together for this event. It's not just the neuroscience that is fascinating: I have two great speakers who understand everything about making things practical understandable and human. This is what will make this event stand out from the standard corporate show." Andy Habermacher enthused.
###