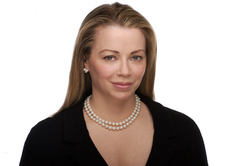 "..the Exilis device is literally the future..It was the overnight improvement in the saddle bag area that earned my Exilis its nickname, "the dream machine!" -- Dr. Zdinak
New York, NY (PRWEB) March 2, 2010
Lisa A. Zdinak, M.D., Chief Surgeon and Medical Director of Precision Aesthetics is pleased to have been chosen by BTL to exclusively debut the Exilis Body Contouring machine in New York City.
At last, the long awaited Exilis Body Contouring Machine has been released and is making its New York City debut exclusively at Precision Aesthetics! The search for a shapelier silhouette continues to drive patients to seek aesthetic therapies, but not everyone is willing to go under the knife to lose inches. Dr. Zdinak is thrilled to be the first in NYC to offer Exilis Therapy, the newest non-surgical method (tranlastion: not liposuction] for body-shaping and circumferential reduction of the body.)
Exilis is the newest marvel that offers radiofrequency energy (radiowaves) to the United States marketplace and Europe. What makes this device so powerful? Well, it used to be that the only way to contour the body (aside from diet and exercise) was liposuction, which requires an incision (scar) and downtime from regular daily activities. There are several machines on the market that use radiowaves alone, or combined with other forms of energy that can tighten the skin, or treat cellulite, but none can promise actual circumferential reduction until now.
The patient satisfaction rate is high, with circumferential reductions ranging from 4 cm to 15 cm of volume loss after 4 treatment sessions spaced at 2 week intervals. All of this occurs in a painless and quick 20 minute office procedure with no downtime or limitations on your activities.
"The technology used by the Exilis device is literally the future. I have been following the evolution of this technology for the past year, and I was involved in the original testing of this device. I treated my thighs and it was a very comfortable experience with a mild, deep-heating sensation. I awoke the next morning and noticed an improved contour in the 'saddle-bag' region that we ladies love to loath. It was this overnight improvement in such a stubborn area that earned my Exilis its nickname, "the dream machine!" -- Dr. Zdinak
Exilis body shaping joins Dr. Zdinak's arsenal of skin tightening and body shaping as the cornerstone of Dr. Zdinak's unique variety of non-invasive treatment combinations, which use the most advanced technology to achieve a more youthful appearance. Defining her highly effective approach as the "Precision Aesthetics Non-Surgical Lift," she customizes individual anti-aging protocols for her clients, which include Thermage nonsurgical face and body lifting and cellulite treatment, carboxytherapy for stretch marks and dark undereye circles, Botox Cosmetic for the correction of forehead wrinkles and frown lines, French Facial Vitamin Mesotherapy and Australian Ultrasonophoresis to boost collagen production in the skin, SilkPeel Diamond Microdermabrasion for precision skin polishing, and injectable fillers such as Restylane, Perlane, Juvederm, Juvederm Ultra Plus, Artefill, Evolence, Sculptra, Prevelle, and Radiesse for lip augmentation and facial sculpting. Dr. Zdinak also offers a variety of laser and light treatments such as Intense Pulsed Light (IPL) photofacials to treat the age spots and broken capillaries of sun damaged skin, laser skin resurfacing to smooth wrinkles and acne scars, and radiosurgery for scarless mole removal.
Dr. Zdinak services her clientele at 135 East 74th Street in Manhattan. Recognized as a go-to expert in the field of medical skin care, Dr. Zdinak frequently lectures to medical professionals and media consultants on the latest aesthetic technologies and techniques. She is a respected physician instructor and has lectured extensively in the United States and abroad. She is a faculty lecturer to the World Congress on Anti-Aging and Aesthetic Medicine in Paris and Monte Carlo, and has been featured on Fox News, as well as in VOGUE, ELLE, PEOPLE, HEALTH, and IN TOUCH magazines. Contact Dr. Zdinak's office at (212) 799-1411 for more information.
###