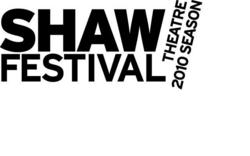 (PRWEB) March 1, 2010
Niagara-on-the-Lake, Ontario Rehearsals of Oscar Wilde's An Ideal Husband, which is scheduled to have its first preview performance in the Festival Theatre on April 9, have begun at the Shaw Festival – a sure sign that spring is just around the corner in Niagara-on-the-Lake.
Over the next few weeks, rehearsals will commence in preparation for preview performances in April and May for Mary Chase's Harvey; the Kurt Weill/Ogden Nash/S.J. Perelman musical One Touch of Venus; Clare Boothe Luce's The Women; and Anton Chekhov's The Cherry Orchard.
"As the Company begins to settle into a routine of preparation for our 49th season, the return of Shaw's theatre ensemble is a welcome sight for Shaw Festival staff and Niagara-on-the-Lake locals alike," Executive Director Colleen Blake commented, "Artistic Director Jackie Maxwell and I – as well as the entire staff of the Shaw Festival – extend a warm welcome to both new and familiar theatre ensemble members arriving for the season."
Also included in the 2010 Shaw Season are George Bernard Shaw's The Doctor's Dilemma and John Bull's Other Island; Linda Griffith's The Age of Arousal; J.M. Barrie's Half and Hour; and Caryl Churchill's Serious Money.
Details of The Shaw's 2010 season are available at http://www.shawfest.com or by calling 1-800-511-SHAW (7429) or locally 905-468-2172.
About the Shaw Festival Theatre
In the spirit of George Bernard Shaw, the Shaw Festival provokes the mind and stirs the soul through a theatre experience so compelling that, year after year, ever-broadening groups of artists, audiences and supporters are drawn to our work in Niagara-on-the-Lake and beyond.
###